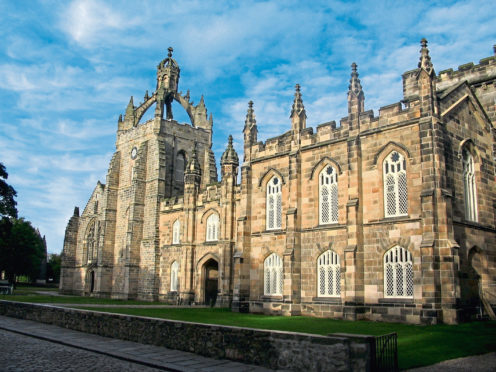 Aberdeen University should improve the way it monitors students after a complaint, a watchdog has said.
A student, who has not been named, complained to the Scottish Public Services Ombudsman (SPSO) after she withdrew from her full-time PhD course.
She claimed Aberdeen University had failed to provide her with responsible supervision and monitoring to ensure she was making progress in her studies.
A new SPSO report said: "We found a school within the university did not appear to have a structured approach to supervision.
"There was a lack of information regarding supervision in the early years of the woman's course. We upheld this aspect of her complaint.
"We asked the university to apologise to the woman for failing to put in place a framework for assessment to monitor and document her progress.
"A system of assessing and documenting the progress of students in accordance with the postgraduate structured management framework for a 36-month full-time PhD programme should be in place."
An Aberdeen University spokeswoman said: "The university has apologised to the individual involved and has also taken steps to address the actions recommended by the SPSO."
The SPSO said the university also failed to send the woman documentation with their decision in response to her complaint, including the minutes of a meeting.
"We upheld this aspect of the woman's complaint, but noted that the university had apologised for this failing and had taken steps to address this," added the SPSO report.