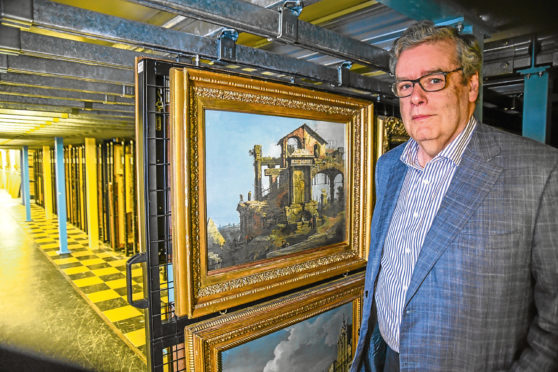 A painting gifted to the University of Aberdeen has been identified as a £2 million work by a prominent Italian artist – more than 150 years after it was donated.
The image of Roman ruins outside a city has now been revealed by two experts as an original work by 18th Century Venetian artist Canaletto.
Senior lecturer in history of art at the University of Aberdeen John Gash and leading Canaletto expert Charles Beddington have now published their findings.
Mr Gash said: "It was often thought to be from the Canaletto school – that is, by one of Canaletto's pupils or someone imitating his style.
"However, I and others have long suspected it was a real Canaletto and now we have been able to confirm this.
"It is clear from the technique and the style, as in the language of forms and composition, that this is a Canaletto and is in fact an autograph work of the highest quality."
The painting had previously decorated the house of the university's principal, but has now been revealed as one of the treasures of the educational institute
In researching the painting, Mr Gash read an 1865 article from the Aberdeen Journal that explained the picture was left to the university two years previously by Alexander Henderson of Caskieben, Dyce, together with other paintings and an internationally-important collection of ancient Greek pottery.
The article describes the painting as "The Ruins of a Temple", by "B Canaletti".
Canaletto's real name was Giovanni Antonio Canal, but his nephew and pupil, Bernardo Bellotto, was confusingly also later known as Canaletto.
So it is unclear whether Henderson, who donated the paintings, believed the painting to be by Canaletto's nephew, or had merely got the name of the original Canaletto confused.
The artist was one of the most important Venetian painters of the 18th Century.
Mr Gash said: "It is difficult to put an accurate price on paintings such as this but given its physical size, subject matter and the quality of the piece I would suggest it could be worth between £1.5m and £2m."
Plans are under way by the university to publicly display the Canaletto and the other related items.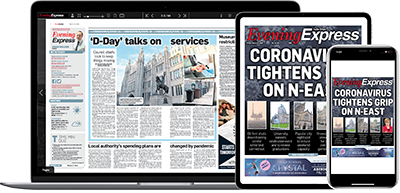 Help support quality local journalism … become a digital subscriber to the Evening Express
For as little as £5.99 a month you can access all of our content, including Premium articles.
Subscribe