Union Terrace Gardens contractor to be chosen 'within weeks'
A contractor could be appointed within the next two weeks to deliver a £25 million transformation of Union Terrace Gardens.
Aberdeen City Council is in "final negotiations" with a contractor to deliver the long-awaited scheme.
Douglas Lumsden, co-leader of the local authority, said the negotiations should conclude within "a week to two weeks", after committing funding for the project at the budget meeting last week.
However, opposition councillors have said there is "still time" to throw the scheme out.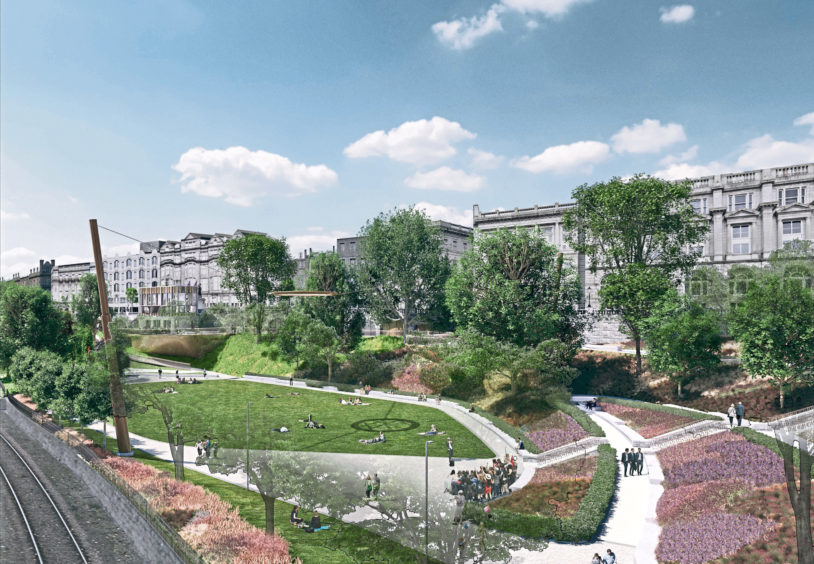 Under their alternative budgets, the SNP and Liberal Democrat groups both made savings of £25.7m by throwing out the scheme and instead committing £3.1m to carry out safety works at the Victorian park.
Stephen Flynn, SNP group leader, said: "If the contract has yet to be signed then there is still time for the administration to see sense and not proceed with a project which is already late and massively over budget.
"The administration simply can't justify making cuts to a host of council services while at the same time moving forward with these plans – the public will rightly take a dim view towards this blinkered approach.
"I would once again urge them to scrap this vanity project."
---
---
Ian Yuill, group leader of the Lib Dems, added that it was "foolish" for the council to spend more than £25m on improving the gardens at a time when the council budgets are under pressure.
He said: "If money was no object then this scheme might well be the best one but money is and the council should be financially prudent.
"They should make the balustrades safe, install suicide prevention measures and make the gardens accessible."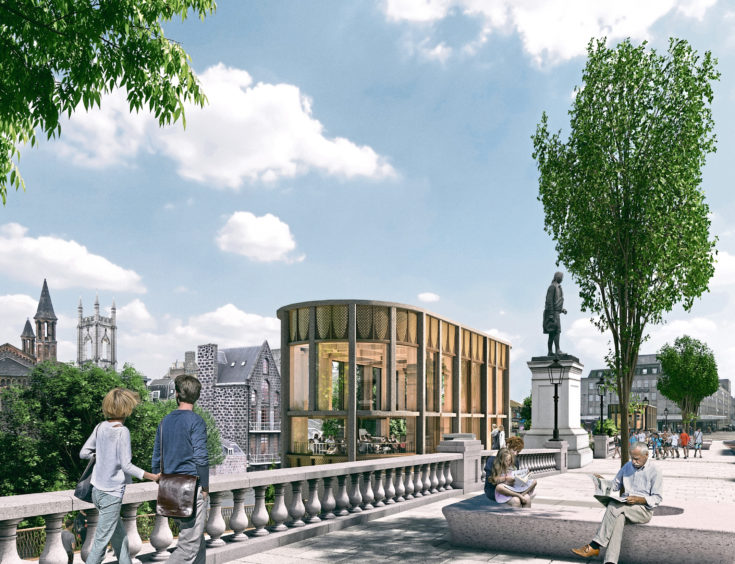 LDA Design unveiled its vision for the park back in 2016, which included water features, a golden halo suspended above the central grass area, shops and cafes in the arches and community gardens.
Mr Lumsden said: "The Lib Dems continue their record of abstaining for as long as possible as they did with UTG back in 2012, then opting for the bare minimum once the ship has set sail.
"It is disingenuous and misleading to attempt to confuse capital funds, reserved for investment, with general revenue which are used for every day spending such as front-line services."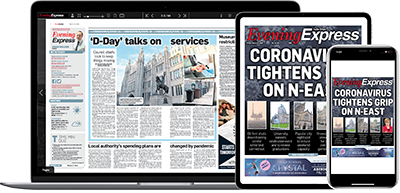 Help support quality local journalism … become a digital subscriber to the Evening Express
For as little as £5.99 a month you can access all of our content, including Premium articles.
Subscribe