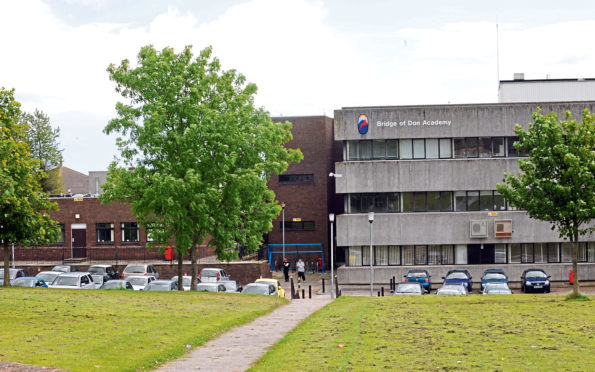 A union rep has called on Aberdeen City Council to hold a mass meeting for staff after a worker was exposed to asbestos.
A probe was launched after the discovery was made during maintenance work at the city's Bridge of Don Academy last week.
Unite regional officer Tommy Campbell has asked the local authority to hold a full briefing of building services staff by senior management within the next week.
He said this should include a presentation on the dangers of asbestos and the procedures to follow in the event of exposure.
He added: "They should start it at building services and roll it out to all those who could be at risk. It shouldn't take Unite the union to call again on management to do something that is part of their job."
The council held a series of meetings with staff earlier this year to update them on the ongoing restructuring of the local authority as it looks to slash £125 million from its budget over the next five years.
Mr Campbell said if the council took the time to hold public briefings for this, then they should on asbestos risks.
He said: "If they can do it for a project like that then they can do it for something like asbestos. We sincerely hope the investigation report is concluded extremely quickly."
It is understood a meeting happened with line managers only on Tuesday, where they were briefed that a letter will be going out in the next few days to all frontline staff about asbestos awareness. Asbestos material was disturbed by building service workers during the removal of a panel at the site.
It was later taken away for testing and was confirmed as asbestos.
The council said the area involved was made safe and sealed off. However Mr Campbell said this was only done six days later. A full investigation is under way and the Health and Safety Executive (HSE) has also been notified.
An Aberdeen City Council spokeswoman said: "The format of the meetings being delivered are on a team-by-team basis to all frontline building services staff.
"Support is in place for those staff directly affected by the incident and any subsequent clean-up operation of the site would be carried out by specialist contractors equipped to deal with asbestos, not council cleaning or janitorial staff. The site was made safe as soon as management were made aware of the potential issue.
"As this forms part of the investigation it would be inappropriate to comment further."
She added senior council officials had met Unite to discuss the union's concerns.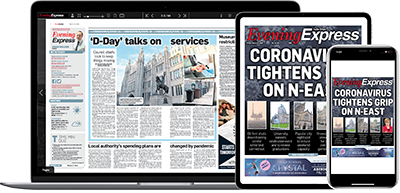 Help support quality local journalism … become a digital subscriber to the Evening Express
For as little as £5.99 a month you can access all of our content, including Premium articles.
Subscribe