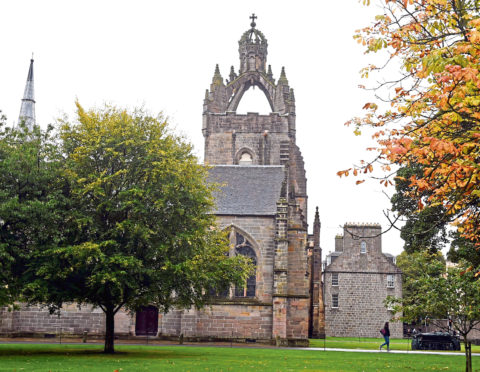 Aberdeen academics are set to lead new research into the Scots tongue – the first time such a study has been carried out since the 1950s.
Researchers from Aberdeen University are planning a new Linguistic Survey of Scots, covering the Scots-speaking territories of both Scotland and Ulster.
Scots has 1.6 million speakers in Scotland, with more in Ulster, making it one of the largest minority languages in Europe.
And the team will draw on the north-east to help form a wider understanding of how the Scots language has altered.
Robert McColl Millar, professor in linguistics and Scottish language at Aberdeen, said: "In Scotland we have the Linguistic Atlas of Scotland and Dictionary of the Scots Language, but both draw heavily on material collated in the 1950s. In Ireland no such equivalent exists for Ulster Scots.
"This will be the first real attempt to move towards a survey that will give us a sense of the language in the 2020s."
---
---
During the study, a bid will be made to establish an understanding of Scots across the generations, and Professor Millar says they expect to see significant change.
He said: "Much of what makes Scots so distinctive is entwined with occupations and pastimes that have changed beyond recognition since the surveys of the 1950s.
"In fishing and farming, for example, there are many words associated with machinery or equipment that is no longer in use. The technology now used does not have a name in Scots, the Standard English word being used universally."
The researchers will adopt a scientific approach to the new survey and the project will get under way with a two-day event, Scots Words and Phrases in the Contemporary World: Back to the Future, in Edinburgh on April 8 and 9.
Academics plan to trace the change in knowledge and use of Scots from the 1950s until now and across contemporary speakers of different ages and social background.
Preliminary fieldwork and recruitment of experts will get underway in the coming year, but Professor Millar said the project will take many years to complete.
He said: "This is a huge undertaking. The previous survey was quite patchy and relied on volunteers so the quality of the information recorded varies significantly.
"We will use the north-east of Scotland, which has one of the best preserved native speech varieties, as a test bed, but want to collate information from across Scotland and the areas of both the Republic of Ireland and Northern Ireland where Ulster Scots is spoken.
"Our approach will be much more scientific and we want to make our findings freely available on the internet once it is complete.
"This project is only possible with the support of Scots speakers in communities and if they are the ones to provide us with the material required, it is only right they should also share in anything produced as a result."