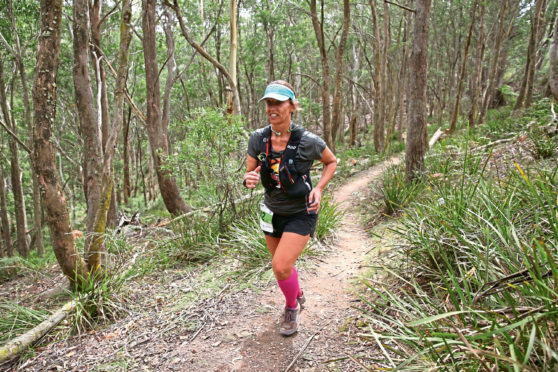 An Aberdeen native is taking on a gruelling running challenge to help disadvantaged children.
Claudia Ferrari, 42, who is originally from Aberdeen's West End but now lives in Sydney, Australia, has signed up to take part in the Bali Hope ultramarathon – a 52-mile (84km) slog across the Indonesian island overnight.
The race, the equivalent of two marathons, is being held to help pay for children who live in extreme poverty to attend school.
All the money raised by the 25 participants will be donated to the Bali Children's Foundation.
Claudia, who quit her job as a chartered surveyor to work for the non-profit Property Industry Foundation building homes for homeless children, said: "I'm taking part because it's a chance for me to give something back by doing something I love.
"A lot of families in Bali are living on about $50 a month, and it costs $275 to put a child through a year of school. Everyone who is doing the challenge has been tasked with raising at least $5000, but we are really hoping it will be more than that.
"There is an opportunity to make a real difference. It changes the lives of the children and their whole families and it gives them a chance at a future.
"Bali is very reliant on the tourism industry and it will enable children to get English lessons so they can go and get jobs.
"That then improves the situation not just for the child, but for their whole family."
---
---
Claudia, who moved to Sydney 18 months ago after three years living in the British Virgin Islands, is an experienced long-distance runner and has completed races around the world.
She said: "I've done 14 marathons and in 2017 I started doing ultra-marathons and stage races. I like to push myself, and the race is going to be a challenge.
"It's overnight so it will be in the pitch black and we have been warned that the route is quite bad for potholes.
"There's a 30km-long incline as well and we have been told to watch out for wild dogs.
"But it's going to be worth it. I'm really looking forward to it."
To donate to Claudia's fundraising effort, visit bit.ly/2FAct8n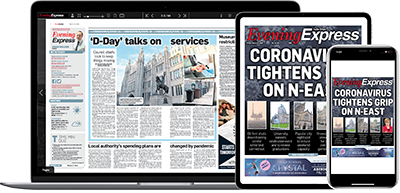 Help support quality local journalism … become a digital subscriber to the Evening Express
For as little as £5.99 a month you can access all of our content, including Premium articles.
Subscribe