After years balancing a full-time job, studying and running ultra-marathons, a north-east student has finally crossed the finish line.
Daisy Summersgill took to the stage at His Majesty's Theatre alongside her fellow graduates to collect her well-earned BA (Hons) management degree.
The 24-year-old, from Inverurie, credited her love of running for getting her through the course.
She said: "I have run four marathons and three ultra-marathons, most of them while being at university, which means I have dodged a lot of sleep either to run, work or study.U
"It is a stress release for me and without it I don't think I'd have got through the rough stages of dissertation."
After leaving Inverurie Academy, Daisy worked for Project Trust in Mauritius, where she spent a year educating girls in an orphanage.
She said: "I was teaching kids who couldn't pass the local exam to get into high school or academy and when I returned from Mauritius, I still had the travelling bug but no money, so I decided to work as a carer for people with disabilities for nine months.
"During this time a role came up at a local oil and gas company which interested me as an HR apprentice so I applied and was successful. I have now been there five years and they have been committed to my training and education by putting me through my modern apprenticeship in business and administration."
The graduate praised the university, saying support from staff allowed her to explore subjects she never felt confident about.
She said: "I would like to say that for someone who never thought they were academically ready for university that anyone thinking of taking the leap into education should do it.
"My degree has really helped develop me in my role and I'm excited to have accepted my place on the Masters course in human resource management at RGU."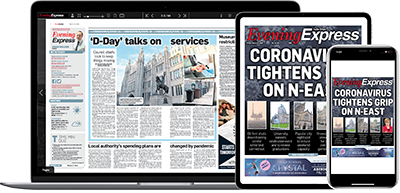 Help support quality local journalism … become a digital subscriber to the Evening Express
For as little as £5.99 a month you can access all of our content, including Premium articles.
Subscribe