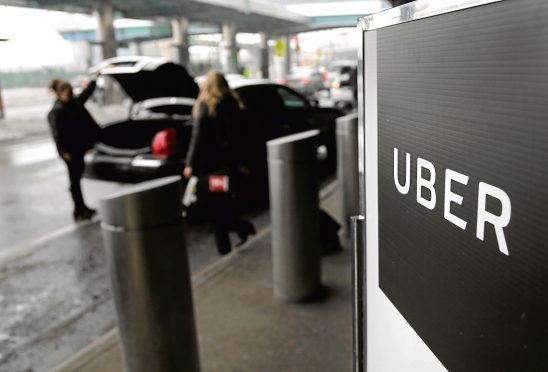 Controversial taxi firm Uber has been granted a licence to operate in Aberdeen.
The Evening Express revealed in September the firm was looking to launch in the city "as soon as possible".
Aberdeen City Council has now granted the firm a licence under delegated powers to operate with an office on the city's Berry Street, just off Gallowgate.
This means council officers made the decision, due to a lack of objections, without the need for councillors.
The company, which allows customers to book a taxi using an app and is currently available in Glasgow and Edinburgh, doesn't have a timeframe for launching in the city.
Councillor John Reynolds, convener of the council's licencing committee, said the firm will have to abide by the city's licencing conditions.
He said: "Drivers will have to go through the street knowledge test, police checks, and the vehicles have to be inspected.
"It will be more secure than the likes of London because there is no real licensing restriction there. The status of private hire and taxis are identical in Aberdeen."
But Cllr Reynolds said the firm could choose to cut their prices, adding there was "nothing to stop them charging 50% less" than others.
He said: "They could possibly charge less but whether they manage to get the number of drivers they need to operate is another thing."
Graeme McColl, chairman of Aberdeen Taxi Group, said Uber will be treated just like any other private hire firm.
He added: "It's just an office like anyone else. It's just another private hire taxi firm, they can't do what they have done in other cities.
"The private hire drivers will have to sit a test.
"In some parts of the country you don't have to sit a test to be a private hire. They can't come and flood the market like in other cities."
Uber, a cashless service, is all done via a smartphone app where passengers are provided with information on their driver including make and model of their car and are able to track them via GPS.
An Uber spokesman said: "We're really pleased about being granted a licence in Aberdeen.
"Uber has brought more choice and competition to cities across the UK, helping to raise service levels across the board.
"Passengers tell us they love being able to book a reliable ride at the touch of a button, pay without cash and track their car on their phone.
"Furthermore, tens of thousands of licensed private hire drivers across the country have partnered with us because with Uber they can choose if, when and where they drive."
An Aberdeen City Council spokeswoman said: "Uber has been granted a licence under delegated powers."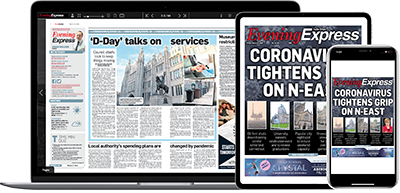 Help support quality local journalism … become a digital subscriber to the Evening Express
For as little as £5.99 a month you can access all of our content, including Premium articles.
Subscribe