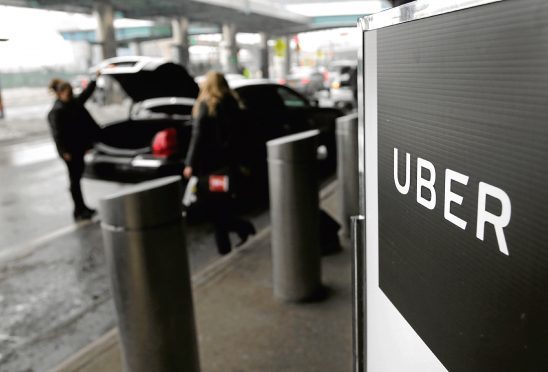 A boss of controversial taxi company Uber today said the firm is looking to launch in Aberdeen "as soon as possible".
The company, which allows customers to book a taxi using an app and is currently available in both Glasgow and Edinburgh, has lodged a licence for a taxi office in the Granite City.
Uber has faced criticism of its safety features in the past, but the firm's head of cities for UK and Ireland Fred Jones today defended the company and said users in Aberdeen would love the service.
https://www.eveningexpress.co.uk/news/uk/uber-will-not-be-issued-with-new-operating-licence-transport-for-london-says/
Mr Jones added: "We have been in Scotland for a number of years now and we are now well-established and looking forward to launching our service in Aberdeen.
"To be able to run in the city we need two things, one of them being a licence to operate and the other is the right local team to run operations.
"We are looking to launch as soon as possible but we need those two things in place first, getting the right people on board to help us run in the city is a big priority for us.
Our drivers will need to be licenced by the local authority and go through a background check with Police Scotland.
"We have applied for our licence and it is now in the hands of Aberdeen City Council.
"Aberdeen is a city that has really appealed to us as we think the service would prove very popular.
"As we are in a number of other locations worldwide and around 80 councils in the UK we don't think we will have any problem getting our licence.
"It is really exciting to open up the service and to have it somewhere like Aberdeen where we know it will be a hit.
"Our drivers will need to be licenced by the local authority and go through a background check with Police Scotland.
"There is a lot of misconception when it comes to Uber and what we have found is safety concerns disappear when we start delivering our service in those cities, a lot of it is nonsense."
The firm has lodged plans with the council to create an office on the city's Berry Street just off Gallowgate.
Uber, a cashless service, is all done via a smartphone app where passengers are provided with information on their driver including make and model of their car and are able to track them via GPS.
Fred added: "We believe people in Aberdeen deserve a choice with how they choose to travel across the city, and due to the amount of people who will work in other cities and countries we feel that many will already have come across our service and used us in other places.
"We have around 1,500 drivers between Glasgow and Edinburgh and we can see drivers in Aberdeen liking the choice of when they work and the freedom it offers to earn some extra cash."
Russell McLeod, managing director of Aberdeen's Rainbow City Taxis, said the firm shouldn't receive any special treatment.
He said: "Providing Uber has the same conditions set by the council as the rest of us, like having a licenced taxi office in the city, then I have no problem with them coming to Aberdeen.
"Their drivers need to be fully licenced and take the knowledge test like everyone else and as long as they have that condition they will be just another taxi firm."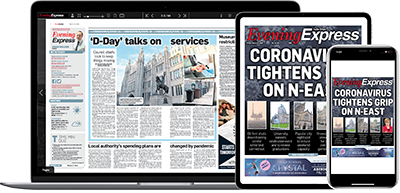 Help support quality local journalism … become a digital subscriber to the Evening Express
For as little as £5.99 a month you can access all of our content, including Premium articles.
Subscribe