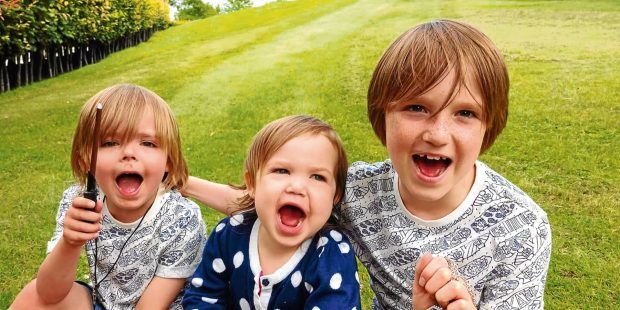 A mum whose two-year-old daughter has a kidney disease that could see her requiring dialysis within a year, today told how the diagnosis has devastated her family.
Denise Paice, 41, of Inverurie, has had to adapt to the life-changing news she received earlier this year that her daughter Rubi has a rare condition, collapsing focal segmental glomerulosclerosis (FSGS).
The family first became concerned when Rubi developed worrying symptoms.
Denise said the week before her daughter was diagnosed with the illness – a form of nephrotic syndrome – she came out in a rash, and was putting on weight with a ballooning tummy.
On the morning of April 26 she was extremely swollen and struggled to urinate, with signs of blood in her wee.
Denise said: "She woke up and was swollen and puffy. I didn't recognise her at all.
"Her eyes were very swollen and almost closed.
Her blood pressure was through the roof.
"We went to the GP and she said we'd have to go to the hospital right away."
Tests revealed Rubi had extremely high levels of protein in her urine.
Denise said: "The filter in her kidneys leaks protein into her urine.
"Her blood pressure was through the roof.
"She also had a very swollen tummy – to the point where she looked like she was pregnant.
"At that point she was started on steroids and medication for her blood pressure.
"She was also gaining weight, but that weight was fluid.
"She was also started on medication to help her wee and to get rid of some of the fluid, and help her blood pressure come down to make her a little more comfortable.
"Ten days after the diagnosis the consultant said 'I don't think it's a straightforward nephrotic syndrome, we think that's caused by another kidney disease'. The alarm bells for us were 'dialysis' and 'transplant' following this condition."
On May 26 Rubi – who lives with mum Denise, dad Taran, 37, and brothers Sean, nine, and Harry, four – was taken to Glasgow for a kidney biopsy, which initially did not show FSGS.
Denise, who works as a play specialist at Royal Aberdeen Children's Hospital, said: "We were filled with a little bit of hope that it might not be this – that it might be something more curable.
"Ten days later we were told it was collapsing FSGS – the most serious form. It's extremely fast progressing.
"We've been told by consultants we could be looking at dialysis next year.
"She will require a transplant – we don't have an option."
The news has hit the family hard.
We're in the process of trying to get back to being a normal family again.
Denise said: "Considering Rubi has never been ill really in her toddler years, this has come completely out of the blue. It devastates us as a family.
"She's got two older brothers and they feel the impact as well.
"We had a healthy child who had nothing wrong with her up until five or six months ago, and now she's taking 11 different medications a day.
"We're in the process of trying to get back to being a normal family again."
Rubi has taken the condition in her stride and is relatively pain-free most of the time.
Denise said: "She's a really brave little girl.
"Sometimes she has tummy pain and we think some of that has been caused by the medication.
"There haven't been many occasions when she's complained. She takes her medication like a star.
"Everybody we see comments on how happy and smiley she is.
"They always say how well she looks – but she isn't well. That's the thing with kidney diseases, you look well – but inside your body can be in bits."
The family have had to limit Rubi's contact with the outside world and other people for fear of infection because her immune system is compromised, but have tried not to isolate her.
Denise said: "We want her to be a normal child. You don't want her to grow up thinking 'you never let me do that because I had kidney disease'.
"You have to take risks. The one place we've not been able to take her is the swimming pool and we've really missed that as a family."
The constant hospital visits and daily medication has been difficult for Denise as well as Rubi.
She said: "As a parent it's extremely hard.
"I know it has to be done for her benefit, but she's only two-and-a-half and it's very difficult to explain to her why she has to do it.
"She has coped amazingly well and had things thrown at her that adults wouldn't be able to cope with. She still goes back in that hospital with a smile on her face."
Rubi's diet must also be watched carefully to keep track of salt and potassium levels. It can make mealtimes difficult.
The family are determined to raise the profile of the condition and help people understand what Rubi is going through.
Denise said: "It's one of those hidden diseases.
"People don't know you have this – and it's for life.
"Even with my hospital background, I never realised the impact kidney diseases can have on a family."
The family have also done some fundraising; Rubi's brothers Sean and Harry took on the Glack Attack run at the weekend and have so far raised £650 to help the charity Kidney Kids Scotland.
It's one of those hidden diseases. People don't know you have this – and it's for life
Denise said the organisation, which provides home dialysis, was one of the charities that they might need to look to for help in the future.
She said: "We felt it was only fitting to do a little bit to give back to them. We're really proud of the boys."
The family have a Facebook page to let people follow Rubi's story, at www.facebook.com/RubiVsFSGS/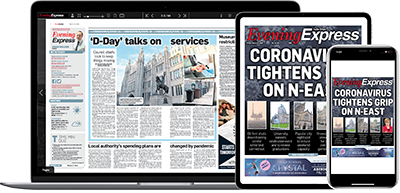 Help support quality local journalism … become a digital subscriber to the Evening Express
For as little as £5.99 a month you can access all of our content, including Premium articles.
Subscribe