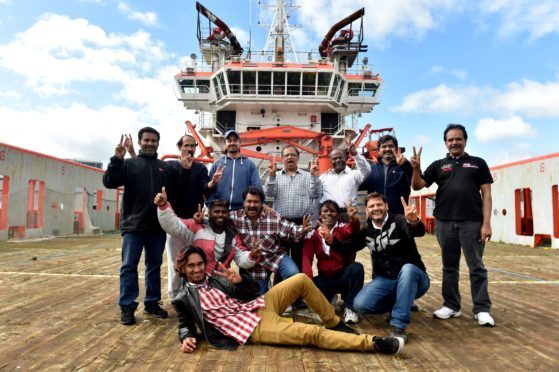 Indian sailors who were stranded in the North-east for more than a year due to unpaid wages have finally received the £600,000-plus they were owed.
An inspection in June 2016 found the 12 seafarers on board the Malaviya Seven offshore supply vessel had not been paid in months, and the ship was forbidden from leaving Aberdeen Harbour.
In the months that followed, the men were unable to return to their families in Mumbai over fears they could forfeit the money owed to them by the ship's owners GOL Offshore, an Indian company in liquidation.
But last September, permission was finally granted by Aberdeen Sheriff Court to sell the vessel and recoup the men's wages, and the Malaviya Seven was auctioned off in November.
And now, almost two years since their last pay day, the dozen crew finally have their cash in their pockets.
Speaking from his home in Mumbai, Captain Ashish Prabhakar, one of the last to leave the ship, said: "It was well worth staying put and fighting it out."