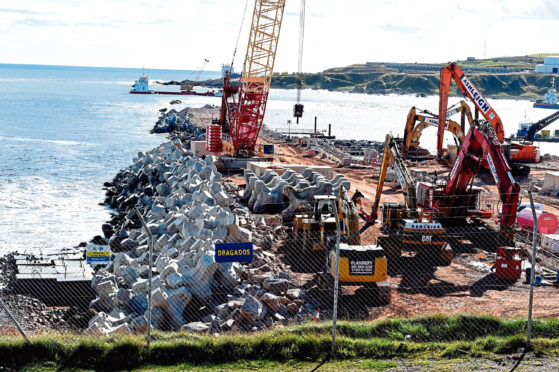 Two ideas for new roads for the £350 million Aberdeen harbour project have been ruled out – but eight other options are still on the table, a new report has said.
The extension of Aberdeen Harbour at Bay of Nigg, which is set to be completed by 2020, will allow larger cruise ships to berth and will bring more tourists into the Granite City.
To cope with increased numbers, project bosses want to improve transport links.
A first appraisal of transport options, which included a public consultation in which more than 350 people had their say, has been carried out and has ruled out two possible routes.
The first of these – known as option A6 – is a link road between the residential area of Cove and the industrial area on Souter Head Road.
"The land impacted currently acts as a noise and visual barrier between the Cove residential area and the Altens Industrial Estate," said the report.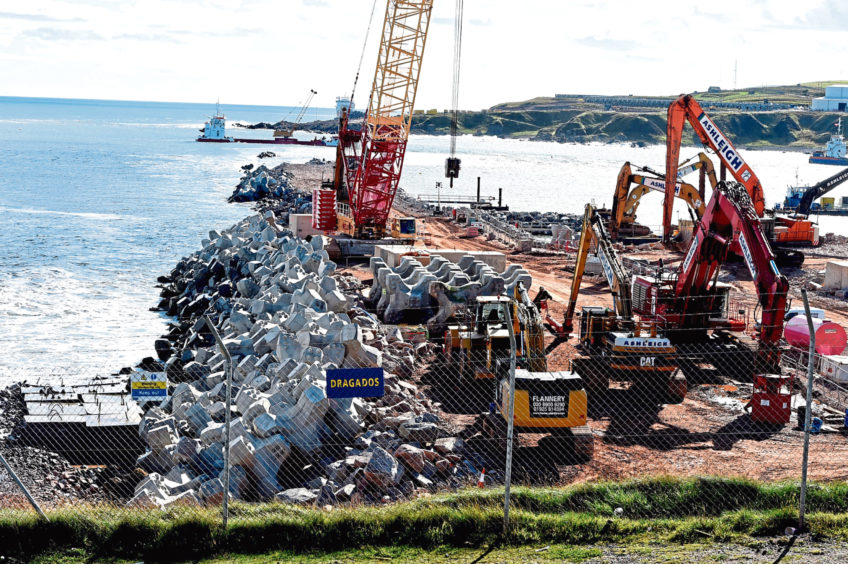 It added removing that barrier would have a significant impact on the environment so "it was determined appropriate not to progress any further with this option".
The second of these – known as option A1 – is a road connecting Greenbank Road across the former Ness Landfill site to the existing railway bridge on Coast Road.
The report said: "The route is significantly longer than the other options assessed. It also relies on the bridge and therefore would not improve access for abnormal loads, would have a limited impact on the perception of poor access and would not enhance transport resilience."
---
---
At its meeting on Tuesday, the council's city growth and resources committee will be asked to give the green light for a second appraisal.
This would take three years, and cost £250,000 – taken from the Aberdeen City Deal funding, and would consider eight transport options.
They are: A2 – Build a road from Greenbank Road via St Fitticks Community Park to Coast Road with a new underbridge under the railway line.
A3 – Build a road from Greenbank Road via the former Ness Landill site over a new railway bridge.
A4 – Improve the route via Hareness Road by building a bridge over the railway on Coast Road.
A5 – Build a road between Coast Road and Souter Head Road and a new bridge over the railway on Coast Road.
The remaining options include: Improve buses between the harbour and the city centre.
– Provide a new bus service between the harbour and the city centre for cruise passengers.
– Improve "active" travel routes, used by cylists and runners, between Bay of Nigg and the city centre.
– Build a cycle route from the Coast Road through Tullos Hill to the A956 and to Deeside Way.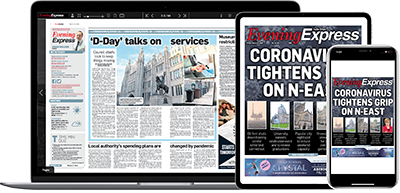 Help support quality local journalism … become a digital subscriber to the Evening Express
For as little as £5.99 a month you can access all of our content, including Premium articles.
Subscribe