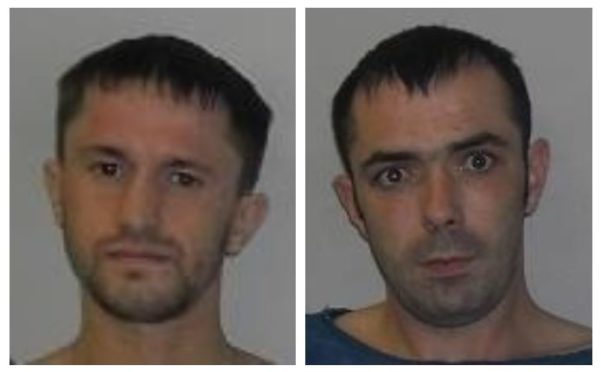 Two friends have been given life sentences for murdering a man in his Aberdeen flat.
Ryan Gibb, 32, and Cameron Laurie, 33, had denied murdering James Chadwick on the night of August 31 into September 1 2015 at an address on Holland Street, Aberdeen.
Following a trial lasting two-and-a-half weeks at the High Court in Aberdeen, a jury has found the two men guilty of murder.
Gibb and Laurie struck Mr Chadwick on the face, punching and struggling with him and kicked and stamped on his head and body, murdering him.
The jury also found them guilty of attempting to defeat the ends of justice by attempting to clean blood from floors and surfaces and falsely claiming to have witnessed a male being assaulted.
Lord Burns sentenced the pair to 18 years in prison, backdated to September 18 2015 when they were first remanded.
He said: "You have been convicted of a brutal murder of a vulnerable and drunken man in his own house.
"The only sentence I can pass is one of life in prison."
Detective Inspector Gary Winter, of the major investigation team, said: "I welcome today's conviction of Gibb and Laurie – two men who have never shown any remorse for their brutal actions that night. Fuelled by alcohol they kicked, beat and stamped on James, inflicting fatal injuries.
"This outcome in court today cannot change the past, however I hope it gives his family some comfort in knowing the men who killed him will be behind bars. Our thoughts are with them today."