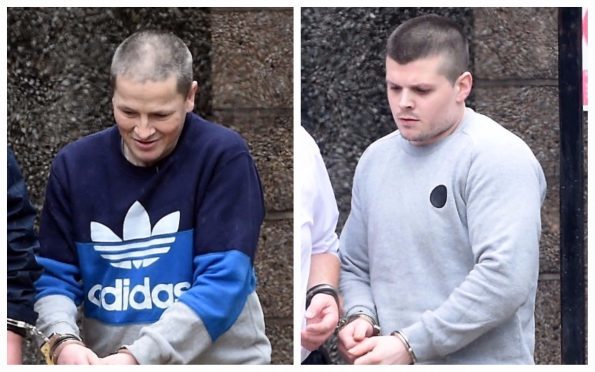 Two men have been jailed after leaving a young student "terrified" when they robbed her in an Aberdeen car park.
Dylan Duncan, 46, was handed 29 months in prison for the robbery, while his accomplice, Terry Whyte, 29, was jailed for 23 months – as well as being handed an extra eight months of a previous sentence to serve.
Both men appeared at Aberdeen Sheriff Court and admitted assaulting and robbing the woman, who was 21-years-old at the time, on King Street on February 27 this year.
They admitted grabbing hold of her, pulling her into a car park, pushing her and demanding her mobile phone and money. They also admitted searching her clothing and bag, before robbing her of her phone and cash.
Fiscal Depute Stephanie Ross told the court the offence took place at 1.50am. She said: "The female is a student and does not know the accused. Police were aware of the two accused walking along King Street.
"At that time they had no concerns. It was about the same time the woman was walking north on King Street, she became aware of people walking behind her. She was carrying a rucksack and wearing earphones listening to music."
Miss Ross said that due to the footsteps the woman could hear from behind her, she decided to cross the road, and also took one of her earphones out so she could hear what was happening.
The fiscal went on to say: "As she crossed the road she glanced behind and saw the two accused, who she described as following her, as she reached the other side, beside the entrance to student halls, one of the accused grabbed her right arm and pulled her into a small car park."
The court heard the woman tried to turn away but was unable to. One of the men then repeatedly demanded she hand over her phone.
Miss Ross said: "At this point she was able to get a good view of the two males and saw that the man who had grabbed her and had hold of her was the accused Duncan."
When Duncan demanded the phone she took out the headphones and held it out, before one of them grabbed it. Both men then asked for money.
When she said she didn't have anything other than change, Duncan told Whyte to search her, which he went on to do, taking around £2.
Miss Ross said: "She described being terrified and at this point started to get emotional and began to cry."
The men backed off and left, while the woman flagged down police officers.
Miss Ross said: "She was hysterical at that time and advised that she had just been robbed of her phone."
Defence for Duncan, Les Green said his client had issues with drugs and was "thoroughly ashamed" of his actions.
He said that Duncan had been shown CCTV footage of the incident, telling the court: "You can see on the video that the girl was totally distressed, this was not lost on him.
"He became distressed on seeing this, and indicated to me that he was ashamed."
While Kevin Longino for Whyte said his client had mental health issues as well as a drug problem. He told the court Whyte had asked him to "express his sorrow" and "apologies" for his part in the robbery.
Sheriff Graeme Napier told the pair, both described as prisoners of HMP Grampian, that it had been a "disgraceful" offence.
As he jailed them, he said: "One of the things Aberdeen is known for is for having a proud history of inviting people to come here to learn and study, these people who come are relatively young, if they come from outwith the area, they may not be familiar with Aberdeen. They do not come to be easy prey to the like of you two – that's what this girl was."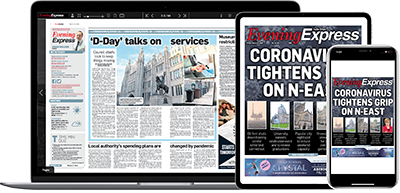 Help support quality local journalism … become a digital subscriber to the Evening Express
For as little as £5.99 a month you can access all of our content, including Premium articles.
Subscribe