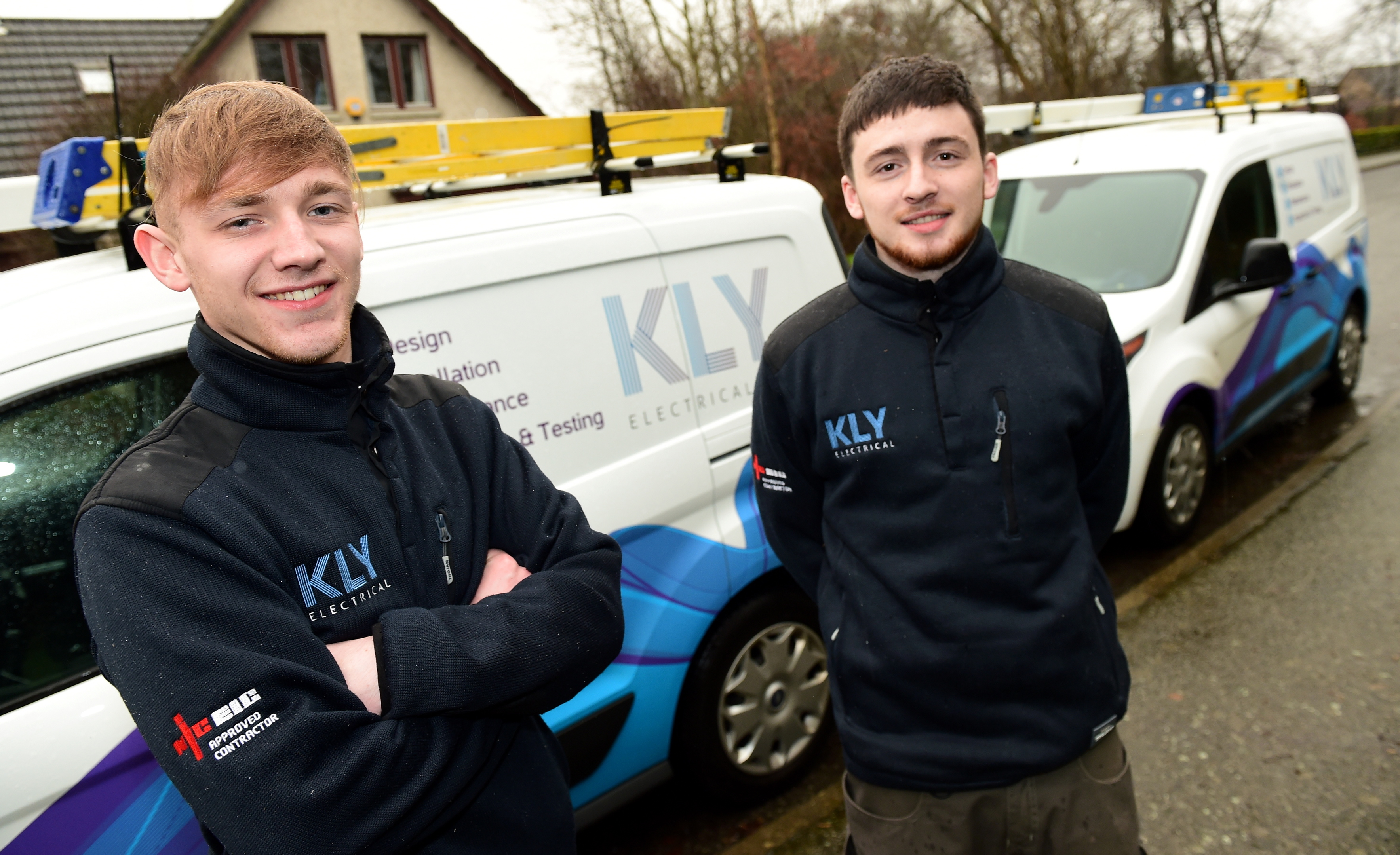 Two North-east electricians have only glowing words about the benefits of apprenticeships.
Keith Duncanson, 21, and Alex Walker, 19, are both apprentices with KLY Electrical.
They started their life as apprentices after leaving school and attend the Tullos Training Centre.
Keith was unsure whether to go to university or become an apprentice, whereas Alex was always interested in the latter.
The pair both believe that apprenticeships are a great way to learn.
Keith, a former Hazlehead Academy pupil, explained: "I think this is how you learn things best – by learning on the job.
"It's a great way to learn."
Both men would also recommend an apprenticeship to others.
Alex added: "Friends of mine who are younger have asked me if they should get an apprenticeship and I have told them 'definitely'."
Mark Kelly, who works in business development with KLY, was full of praise for the duo.
He said: "They are very good employees who are progressing very well on the job. They are also getting on very well with their course work."