The owner of an Italian eatery in Aberdeen city centre has today told of her shock after police woke her at 5am to say a van had smashed through the front of her restaurant.
A van smashed into Carmine's Italian restaurant, on Union Terrace, at 2.30am today, leaving the window and door smashed.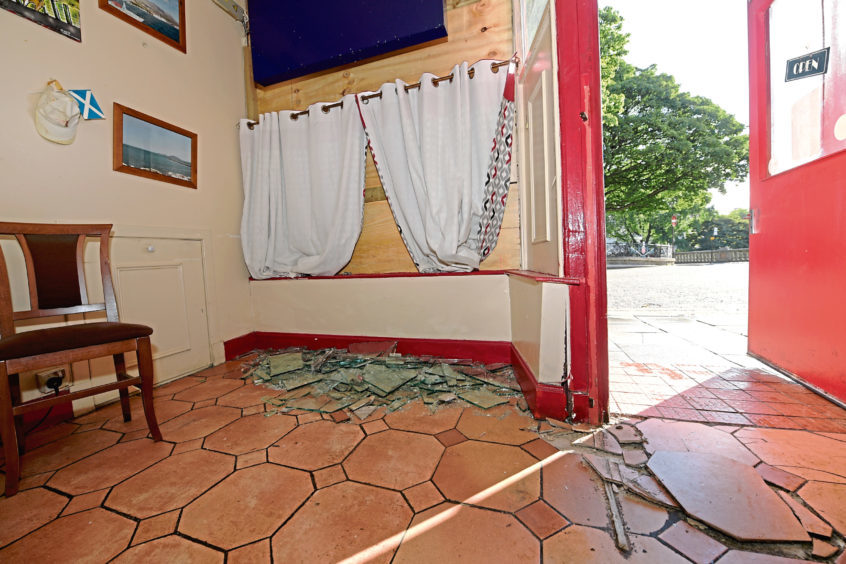 Two men have been charged in connection with the incident.
Jessica Scarpellino, who owns the business with husband Carmine, spoke of her shock, and said they were waiting for repairs to be carried out.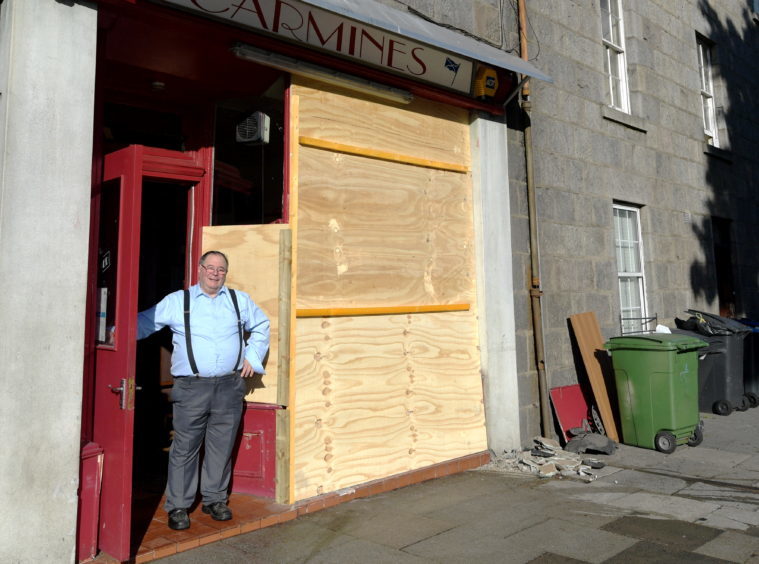 She said: "The first I heard of it was when the police came to our door to tell us a vehicle had crashed into our pizza and pasta restaurant at 5am. It was quite frightening.
"I've been on the phone to glaziers trying to sort the window out.
"The van must have come right in because the window and door are both smashed, the tile and paintwork on the inside is damaged and the alarm is broken.
"We are just waiting for the engineer to come today because getting the window fixed is a priority. The restaurant will have to stay closed today so there will be a loss of earnings as well.
"It's a massive shame because it's our first incident in the 31 years that we have been on Union Terrace and we've never had to claim on the insurance before. It was my birthday yesterday as well."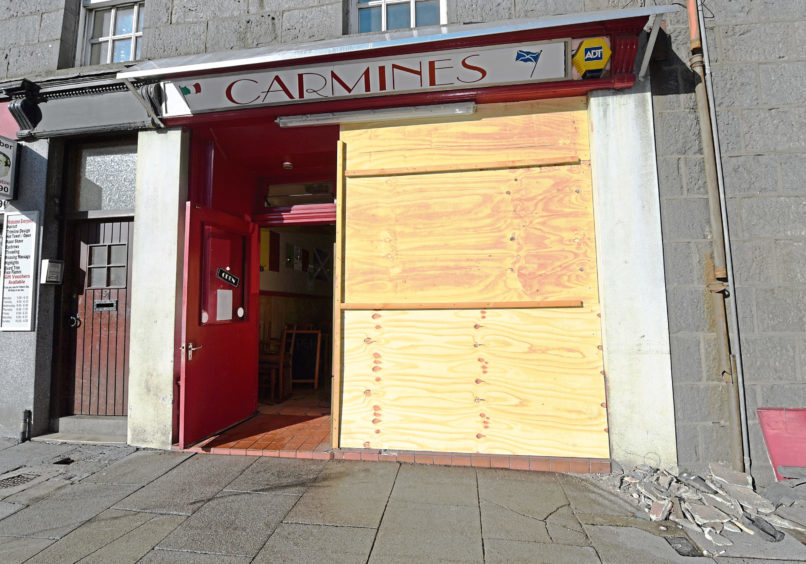 The restaurant was to remain closed today ahead of repairs to the window.
A man, who came across the scene shortly after the incident, said: "The whole window pane of Carmine's on Union Terrace was smashed.
"It looked quite badly damaged."
A Police Scotland spokeswoman said: "We can confirm that two men, both aged 32, have been charged with various alleged traffic offences following an incident reported at Union Terrace around 2.30am.
"Officers were made aware that a vehicle had collided with a property, causing damage.
"No one was injured."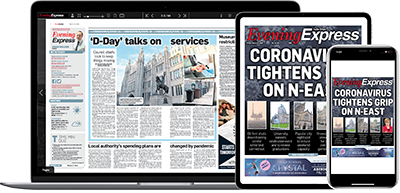 Help support quality local journalism … become a digital subscriber to the Evening Express
For as little as £5.99 a month you can access all of our content, including Premium articles.
Subscribe