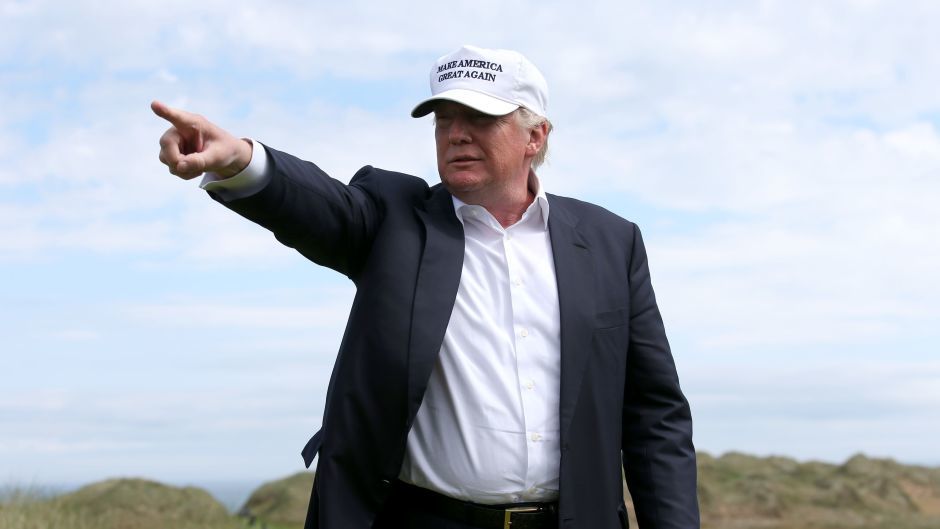 US presidential hopeful Donald Trump today flew in to his North-east golf course.
The presumptive Republican nominee arrived at Trump International Golf Links Scotland just after 2.30pm by helicopter.
Just prior to his arrival protesters waving the Mexican flag gathered at the Menie estate.
Wearing a hat emblazoned with the slogan "Make America great again" Trump was greeted by journalists from all over the world who assembled at the golf course.
After his helicopter landed on the 10th fairway, Mr Trump stopped to speak to waiting press before leading members of the media around the course.
Journalists and photographers followed him in golf carts, as he stopped on the 13th, 14th and 18th tee.
Neighbouring properties to the golf course have been flying Mexican Flags recently, something Mr Trump said he had not seen.
He said:  "Most neighbours love us. I have one or two that are a little contentious, which is fine because they lost.
"Like some of the people I beat in the primaries. They are not exactly in love with me."
When asked about Brexit, Mr Trump said: "I think the people had to make a decision, they made the decision I thought they would and long term I think they will be happy."
He also spoke about his election bid saying :"Let me tell you how it's going to play out, Trump will win and the world will be a happy place."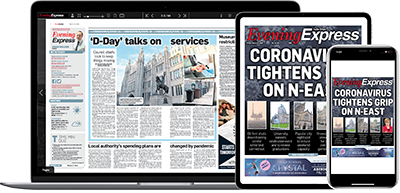 Help support quality local journalism … become a digital subscriber to the Evening Express
For as little as £5.99 a month you can access all of our content, including Premium articles.
Subscribe