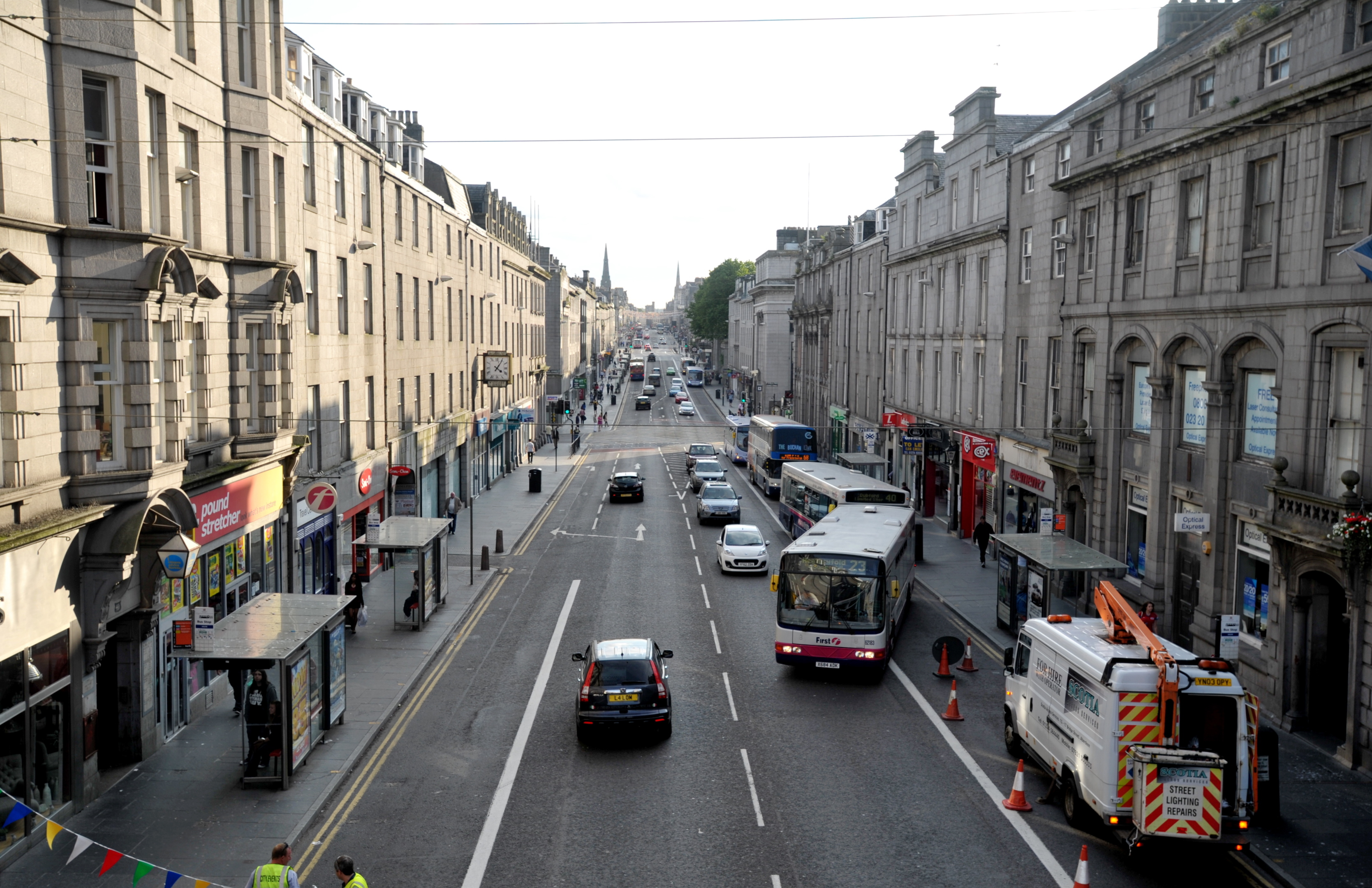 An army regiment are set to march down Union Street this week to mark their return from tours in Iraq and Ukraine.
The public are being urged to come out and support The Highlanders, 4th Battalion Royal Regiment of Scotland on their Homecoming Tour on Friday.
The parade will start at noon at Albyn Place, where troops will join The Pipes & Drums, a colour party, and military vehicles to celebrate their return as they march down Union Street.
The Lord Provost of Aberdeen, Barney Crockett, in his role as Lord Lieutenant for the city, will then take the salute as the battalion pass by the Town House.
The Lord Lieutenant of Aberdeen said: "There is really strong support for the armed forces in Aberdeen and people are very proud to the The Highlanders coming back to their historic home.
"This is a chance for everyone to line Union Street and show how much we appreciate them."
The parade will last for approximately about 20 minutes.
There will be a static display from 10.30am until 1pm on the Castlegate with the military vehicles joining after they have paraded.
Children and adults will be able to get hands on experience with the Jackal and specially adapted quad bikes.
A number of roads will be closed due to the event.
Albyn Place from Albyn Grove to Union Street will be closed from 11am to 12.15pm.
From 11.50am to 12.45pm, Union Street from Albyn Place to Castle Street, Castle Street from Union Street to King Street, and King Street from Castle Street to West North Street will all also be shut.
The following restriction and amendments will also be in place on Friday.
From 11am and 12.45pm
The existing prohibitions of right turns from King Street, Aberdeen, on to West North Street, and from Holburn Street, Aberdeen, on to Willowbank Road to be suspended temporarily.
The existing prohibition of right turn from Skene Street, Aberdeen, onto Rosemount Viaduct, shall be suspended in respect of service busses.
The one way restriction on Exchequer Row, Aberdeen and Shiprow, Aberdeen, shall be suspended for the duration of this order.
There will be a suspension all waiting for any purpose, with the exception of any waiting Taxi, on the west side of Chapel Street, Aberdeen, north of the junction with Thistle Street for 53 Metres or thereby.
This is to provide a temporary taxi rank for this period.
The one way system on Chapel Street, Aberdeen, between its junctions with Thistle Street and Union Street, will be suspended.
From 6pm on Thursday until 2pm on Friday there will be a suspension of waiting, other than vehicles associated with the 4 Scots Homecoming Parade, on the north side of Albyn Place, Aberdeen, between its junctions with Albyn Grove and Rubislaw Place.
Alternative routes will be available.