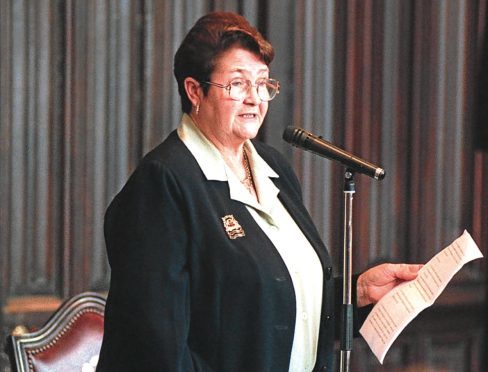 Former Aberdeen City Council depute leader June Lamond has died.
Mrs Lamond, who was the wife of former Lord Provost and Oldham East MP James, died on Sunday at the age of 83.
The mother of current city council leader Jenny Laing had two other daughters – Angela and Christine.
Despite her late husband serving in prominent roles in the council and at Westminster, it wasn't until 1973 when Mrs Lamond first put herself forward for election, aged 39.
In the intervening years the Labour member served numerous wards and had several prominent roles, including depute council leader between 1999 and 2003, and transport convener.
Both the Lamonds retired from the council prior to the 2007 election.
Last night, former city council leader Len Ironside paid tribute to Mrs Lamond as a "great example of what a councillor should be".
He added: "She attended every meeting in her ward and was really close to local people and their concerns.
"June was a very caring and compassionate councillor. Her most successful brief was as transport convener.
"When I became council leader it was June Lamond I most wanted as my depute and she played a very supportive role in that position.
"My thoughts are with Jenny and her family at this sad time."
The Lord Provost of Aberdeen Barney Crockett said: "I was privileged to know June Lamond and on behalf of Aberdeen City Council I express my deepest sympathies to family, friends and all who knew her.
"She was a giant of the Labour Party."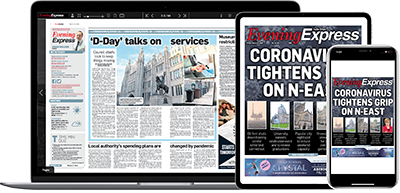 Help support quality local journalism … become a digital subscriber to the Evening Express
For as little as £5.99 a month you can access all of our content, including Premium articles.
Subscribe