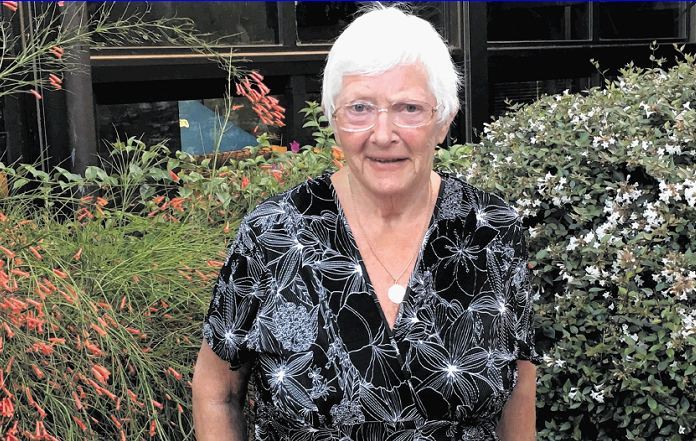 Tributes have been paid to an Aberdeen woman who devoted three decades of her life to a multiple sclerosis group.
Sandra Cran, who volunteered with the Aberdeen branch of the MS Society as secretary for around 30 years, died on Monday after suffering a fall the previous day.
The 76-year-old, who was originally from Kittybrewster but spent most of her life living in Mastrick, had been diagnosed with cancer in October.
As well as volunteering at the MS Society, Sandra also worked full time as a secretary for the social work department at Aberdeen City and Aberdeenshire Councils.
Her daughter Lynn Cowie, 55, said she was very passionate about the MS Society.
She added: "She was the full force behind it.
"She came home from her work and would be doing that until 2am or 3am, then be back up at 6am for work. She got into it because her father actually died of MS."
Lynn said her mum acted as the glue holding the MS Society together, working tirelessly on obtaining funding.
She said: "I know they didn't have much in the way of funds when she started as secretary and they ended up with quite substantial accounts."
Some of the things Sandra's funding work enabled the group to buy included holiday homes and an ambulance.
Lynn said: "She was always willing to help out and was constantly on the go with a great long to-do list. She loved her gardening and jigsaw puzzles."
A spokeswoman for the MS Society Scotland said: "We would like to extend our deepest sympathies to Sandra's family at this sad time. Sandra made a great contribution to the MS Society during her time as branch secretary and we are very grateful for the dedication and support she offered the branch."
Sandra's funeral will take place on Wednesday at 1pm at the east chapel of Aberdeen Crematorium. People are asked to make a donation to the British Heart Foundation instead of buying flowers.
The Aberdeen branch of the MS Society is run by volunteers alongside staff at the Stuart Resource Centre.