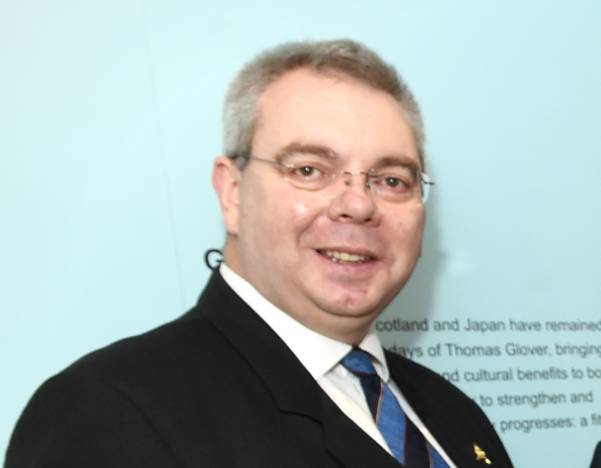 Tributes were today paid to MSP Alex Johnstone, who has died at the age of 55.
The Scottish Conservative politician – who represented the North-east of Scotland since the start of the Scottish Parliament in 1999 – passed away after a short illness.
Scottish Conservative leader Ruth Davidson today led tributes to Mr Johnstone, saying he "embodied politics at its best".
She said: "Alex's passing is an enormous loss for the Scottish Conservative party, for the Scottish Parliament, and for Scottish public life generally.
"He was a big man with a big heart. He embodied politics at its best: trenchant in his views, always up for a political fight, but respected and admired by all sides of the political divide for his decency and generosity.
"The North-east of Scotland could not have had a greater friend over the 17 years he served as their MSP. He was utterly devoted to championing the area.
"All our thoughts and prayers are now with Linda and their family.
"During his short illness, Alex was greatly touched by the many messages of goodwill he received from across the parliament.
"On behalf of the party, may I thank everybody who got in touch with Alex to pass on their thoughts. It meant a great deal to him."
Born in Kincardineshire in 1961 and educated at Mackie Academy in Stonehaven, Mr Johnstone spent his entire life in the North-east, where he built a successful career as a self-employed dairy and arable farmer.
Elected at the age of 38, he immediately brought his considerable experience in Scotland's rural economy to the parliament, initially as its first ever convener of the rural development committee.
Mr Johnstone is survived by wife-of-35-years, Linda, two children and six grandchildren.
Friend and former Scottish Conservative MSP Mary Scanlon said: "Alex was respected across the chamber and during his short illness he received letters and good wishes from all sides of the Parliament. He was very touched by that.
"He was a man who never abandoned his principles, nor his Doric accent. Political opponents admired him because you always knew where you stood with him.
"He was a great parliamentary performer. Alex never read out a speech. He would research it thoroughly and then stand up and give a speech, taking interventions, answering points, with just three of four points written on a scrap of paper.
"He was very touched to receive visits from friends and colleagues and to say his goodbyes in recent weeks."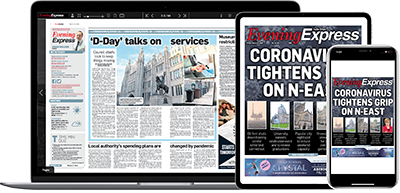 Help support quality local journalism … become a digital subscriber to the Evening Express
For as little as £5.99 a month you can access all of our content, including Premium articles.
Subscribe