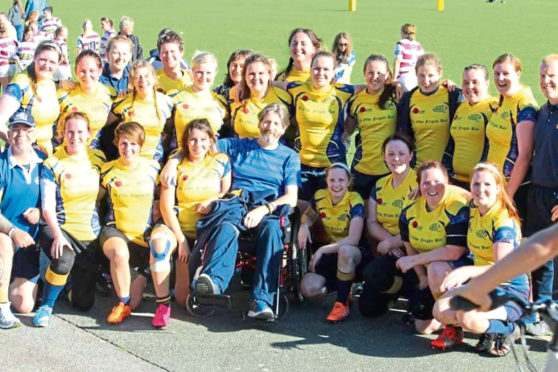 Tributes have been paid to a popular rugby player and coach who has lost his battle with cancer.
Tim Harris, who passed away at the age of 50, was a well-known player, coach and referee.
He was diagnosed with kidney cancer after a fall in 2016 and was told last month he would need palliative care.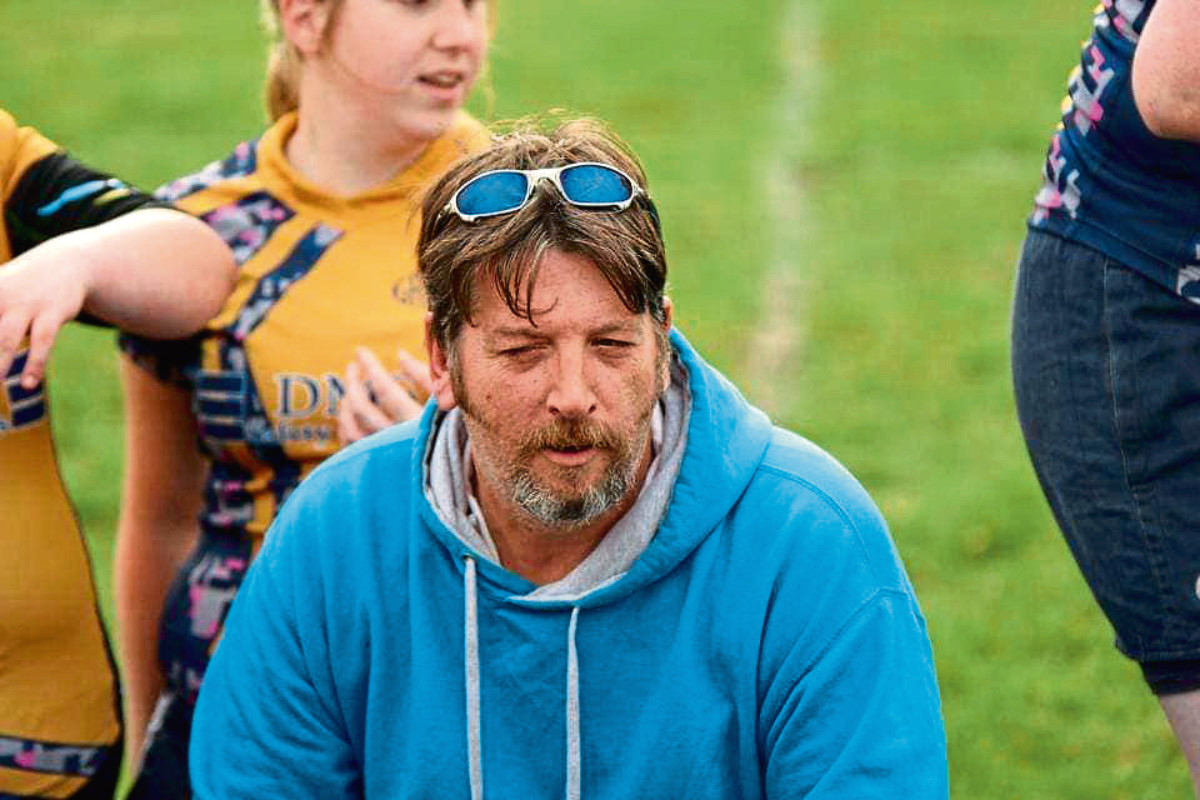 Tim died suddenly but peacefully at his home in Aulton Court, Aberdeen, on Sunday, after his health deteriorated.
His family have paid tribute and rugby clubs throughout the region have spoken of their sadness and fondness for him.
Born in the USA, Tim moved to Scotland aged 10 with his family.
He studied at Port Erroll School and Ardallie School before attending Ellon Academy.
After finishing eduction, Tim lived in London for a time before he moved back to Aberdeen.
He then worked at many pubs and clubs in Aberdeen as a doorman including O'Donoghue's pub on Justice Mill Lane.
Tim became a road operative with Aberdeen City Council in 2002.
His sister Megan said: "Tim's way to deal with any problems was to talk to people rather than being physical – he had a way of lightening the mood and bringing people around."
Tim underwent hospital treatment in the last three years and was helped by staff from Aberdeen Royal Infirmary and Macmillan Cancer Care.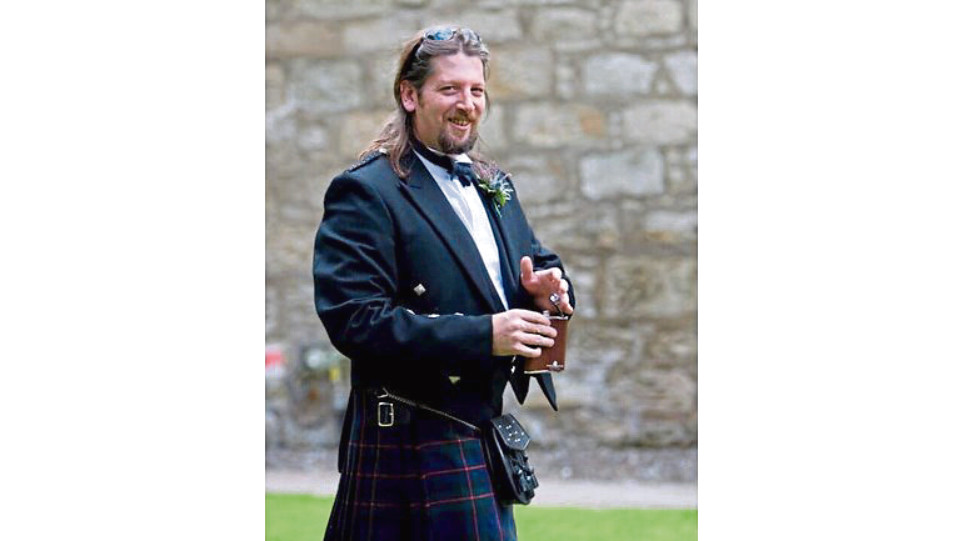 Megan, of Telford in the West Midlands, said: "The hospital staff were great and so were Macmillan.
"When Tim was in hospital he knew all the nurses' names and was very chatty with them.
"He always got a lot of visitors from people involved with Garioch Ladies Rugby Club, who he coached.
"He wanted to spend as much time with family and visited relatives in America, England and Wales. Family was very important to him.
"Tim always said he wanted to watch one last Rugby World Cup and it's so sad he couldn't make it until September."
Tim became a coach at Garioch Ladies Rugby Club in 2013 and made an instant impression.
The club's captain Jess Silcocks said: "We are deeply saddened. Tim was our beloved coach and friend.
"He influenced us in so many ways as rugby players and as individuals. He taught us the spirit of rugby and to believe in ourselves. We are so privileged to have had him in our family.
"He will be forever in our hearts, always in our memories and with us in every game."
Jess added: "Tim saw us through our first competitive season and onwards.
"He took a naive young team, toughened them up and made us who we are.
"We now have a squad of 35 – a lot of which is testimony to Tim.
"We have a rugby family of past Garioch players that have gone on to coach and develop new teams in the area – something I know Tim was very proud off.
"Not only did he teach us rugby, but he showed us the social side that went along with it, with plenty gins and memories to last us all a lifetime."
The passionate rugby fan played the game in his younger years for Ellon and Aberdeen and was also a referee for men's and women's games, as well as junior matches.
Peterhead Rugby Club secretary Neil Davidson said: "Tim was one of the real characters in north-east rugby and will be sadly missed.
"We always enjoyed his refereeing style – a mixture of humour and common sense followed by some great banter in the bar."
Kirkcaldy Rugby Club player Sandra Laird said: "Tim was a cracking guy. When he was a referee he was full of sarcasm and when he became the coach at Garioch Ladies he was just full of fun, enthusiasm and love for the game."
Tim broke his leg in 2016 and tests showed he had stage-three cancer. Doctors gave him a prognosis of one to three years. Megan said: "He only told the girls at the club, but didn't want to make a fuss.
"Sometimes he would be in hospital watching their games on a video and would give instructions – that's how much he loved the game.
"He was in a wheelchair after coming out of hospital and his mum Sheila pushed him out onto the pitch at Murrayfield when the ladies team got to a cup final so he could cheer them on from the sidelines."
Tim leaves mother Sheila, sister Megan, brother Gareth, nephew Jake and close friend George Grainger.
His funeral is to take place at noon on April 29 at Torry St Fittick's Parish Church on Walker Road.
Tim's family have requested people wear comfy and colourful clothing or rugby shirts and for donations to go to Macmillan Cancer Care. Megan said: "Macmillan provided Tim with advice and support from dealing with his treatment to the paperwork involved with his disabled badge and benefits in a friendly and empathetic manner.
"He would like his friends from rugby and elsewhere to help Macmillan support others to receive the help he had."