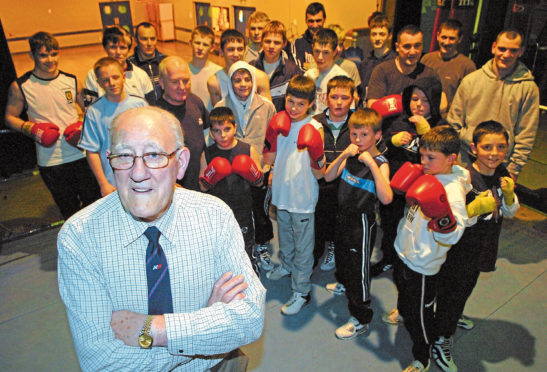 Tributes have today been paid to a renowned north-east boxing coach, who has passed away aged 84.
Adam Smith spent more than 70 years in the sport, training and inspiring generations of fighters at the Aberdeen Amateur Boxing Club, for whom he was also a delegate, and during his time as manager of the Scottish amateur boxing team.
Adam's son Leroy, who took over the reins from his father at Cummings Park Community Centre club in 2009, said: "He was very friendly, honest and very committed to the things that he did.
"Boxing was his life. He gave it so much of his time – I think that says a lot about him as a person.
"He was there from the age of about 12, took a short break for national service then came back in his early 20s.
"He was a coach from 1954 to around the time the centre at Cummings Park closed in 2013."
Leroy said his dad was a "very important" figure in the north-east boxing world.
He added: "I think that's the case just because of the amount of time that he spent there, and the boxers he worked with.
"He had a lot of very good national champions there."
One of the fighters who went on to make a splash in the boxing world was John Gillan, who won a silver medal at the 1970 Commonwealth Games, and won six national titles in a row between 1970 and 1975.
Adam has been recognised by several sporting and boxing groups, including a Lifetime Achievement Award at the Aberdeen Sports Awards and an induction into the Aberdeen Sports Hall of Fame.
Adam's interest in boxing was piqued following a spontaneous sparring session with a friend at the age of 12, after finding a pair of gloves at a youth club.
What started as an impromptu activity soon became a passion for young Adam.
As an amateur, he was a force to be reckoned with in the ring, winning 66 of 77 contests and claiming junior Midland and north-east district nine stone titles.
But a desire to step away from the politics of the ring saw Adam retire after just one senior fight.
At the time, all men above the age of 18 were required to carry out national service.
Upon finishing his service, Adam was tempted back to coach at the club after meeting Bob Crocker, who was training fighters at the time.
During his time at the club, Adam went from coach to delegate to referee, becoming one of the most recognised officials in the country.
On top of his achievements as a referee, Adam was also the manager of the Scottish amateur team from 1979 to 1981, overseeing bouts with Sweden, Wales, Ireland and Denmark.
Adam also spent 22 years as the elected president of the Scottish Amateur Boxing Association's north-east chapter.
Norman Watt, secretary of the North District at Boxing Scotland, worked with Adam through the years.
He said: "He was a big figure in the boxing world in the north district and across Scotland – he was known right across the country.
"He was very dedicated to boxing, and you can see that from how long he was part of the sport, all the way back to the 1940s. It was only recently we were recognising him for his service.
"When I posted on Facebook about his passing, so many people responded, so I think his funeral is going to be a big event."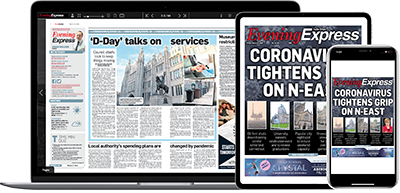 Help support quality local journalism … become a digital subscriber to the Evening Express
For as little as £5.99 a month you can access all of our content, including Premium articles.
Subscribe