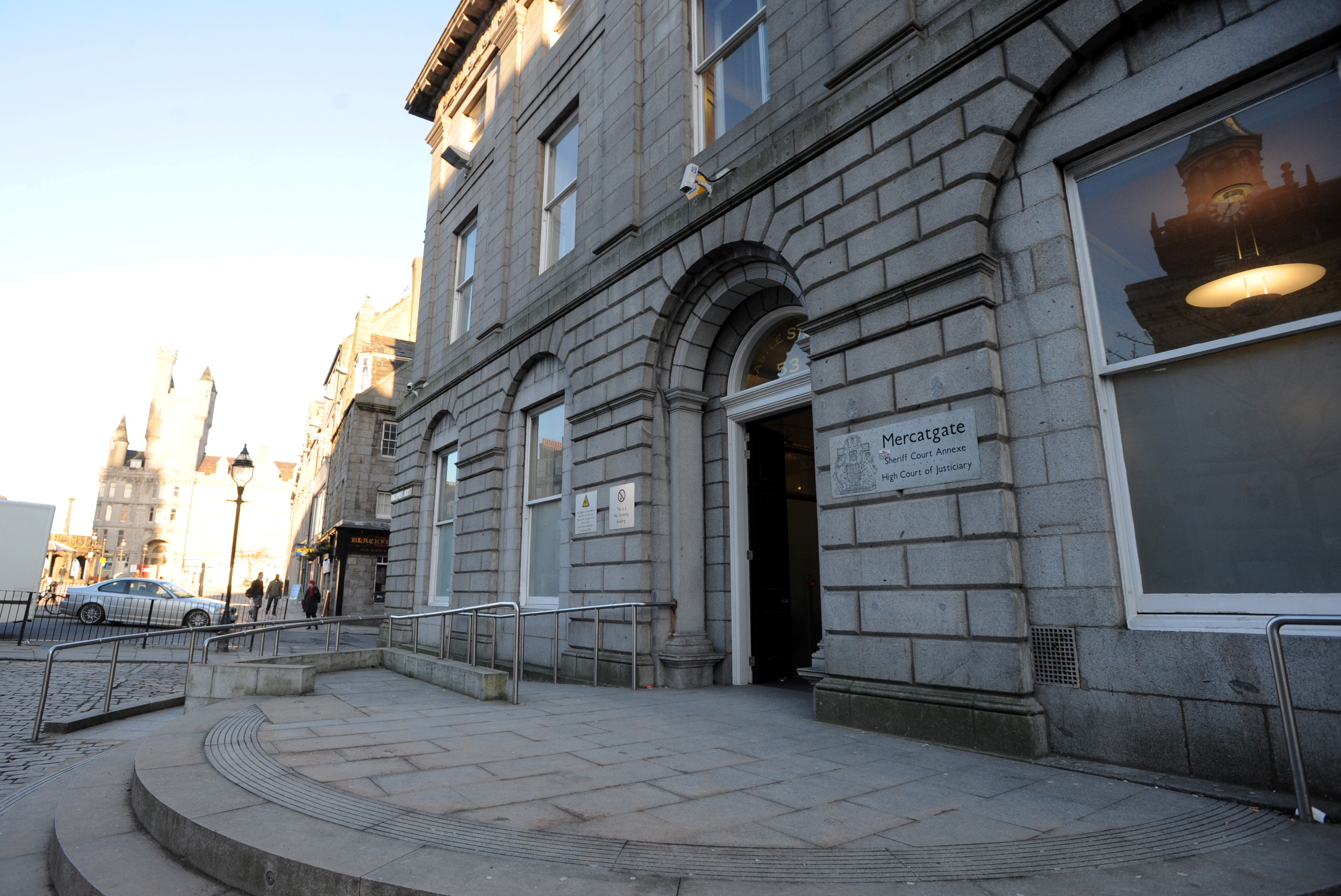 A tax officer told a court how an investigation was launched into the business dealings of a man accused of a VAT fraud worth more than £419,000.
Ross Brown, who is employed by HMRC's fraud investigation service, was giving evidence at the trial of Kevin McKay.
McKay, 46, who is on trial at Aberdeen Sheriff Court, is accused of the fraudulent evasion of £419,799.34 of VAT for IPPS Ltd.
McKay, of Stewart Terrace, Aberdeen, has denied the charges – and lodged a defence of incrimination against his ex-wife.
The court heard the firm had provided security staff and other services for a number of customers including the Robert Gordon University and Trump International Golf Links Scotland.
During his evidence, Mr Brown said an investigation was opened after the case was referred to the service.
They looked at invoices for work the firm had done for its clients, as well as checking bank records and tallying amounts in the invoices with money paid into the business account for the firm.
Mr Brown was also asked about an interview carried out with McKay's ex-wife Susan in May 2013.
When asked by fiscal depute Anne MacDonald how she had seemed, he replied: "She genuinely came across as shocked at the level of figures we were talking about.
"She was clearly shocked and upset."
The court heard McKay's former wife had originally been charged in relation to the reckless submission of VAT returns but the case against her was later dropped.
Later on in Mr Brown's evidence, Miss MacDonald asked him if there was an element of VAT being charged in all the invoices he had been shown in court. He replied: "There was".
Defence agent John McLeod asked Mr Brown about a system in place where the principal VAT forms are not held by HMRC.
Mr McLeod said: "If somebody wanted to query a signature they could not do that in this case because the principals were not around?"
Mr Brown agreed that this was the case.
McKay, of Stewart Terrace, Aberdeen, is accused of submitting VAT returns with false details and failing to submit VAT returns declaring the details of VAT outputs for IPPS Limited between August 1, 2008, and July 14, 2014.
It is also alleged that between August 1, 2008, and February 28, 2013, he provided documents with false details to HMRC.
He is also accused of transferring £100,473.98, allegedly obtained by the fraudulent evasion of VAT, into a Romanian bank account.
The trial continues.