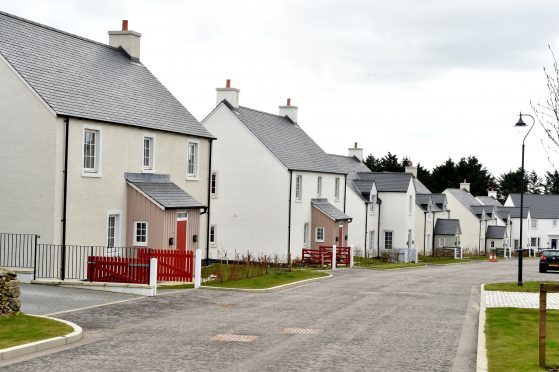 A Traveller site which was due to be created as part of a huge homes development might take more than a decade to become a reality, council officers have said.
Members of Aberdeenshire Council's Traveller sub-committee were being told today plans to develop a halting site at Chapelton near Newtonhill are now at risk of not going ahead due to difficulties with the land.
But even if it did happen, council officers have warned it could take more than a decade before a halting site is provided.
A report by Stephen Archer, director of infrastructure services, said it was anticipated the provision of a site or contribution towards a Traveller halting site would be provided within 10 years of the commencement of development on site. Work started on the new town in 2014.
He added: "However, given the challenging financial environment, the developer has not been able to deliver housing at the rate initially proposed and it may be 15 years after the development first commenced before a site/financial contribution is provided."
A cash contribution may also be given by the developers to find an alternative site for the Traveller scheme.
The Duke of Fife David Carnegie, director of Elsick Development Company, added: "As part of our Section 75 agreement with Aberdeenshire Council, which lays down a range of requirements for the development, we are required, prior to occupation of the 1,745th house, to provide, at our discretion, either a Traveller site within the development site or a Traveller site outwith the development site or £100,000.
"We believe we can find a site outwith the development or we will make the cash contribution to enable the council to develop a site at a suitable location elsewhere."