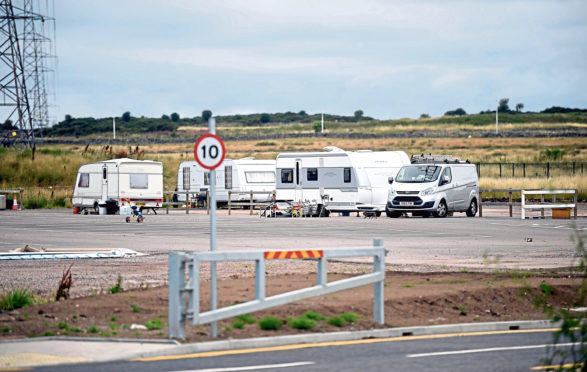 A group of Travellers has moved in just yards from a new multi-million-pound school due to open for the new term.
The illicit encampment has sprung up in a disused car park around 200 yards from Lochside Academy, which will welcome its first pupils next week.
A spokeswoman for Aberdeen City Council, which owns the site, said: "Our officers are aware and will be progressing action on Monday."
It is understood the local authority will make contact with the group today to see if they intend to move.
If they refuse, the council will then go to court to seek an eviction order to ensure the encampment has moved on before the start of the new school year.
The group of around 10 vehicles – including vans – and 10 caravans moved on to the site on Friday.
When approached by the Evening Express, the group declined to comment, saying they would contact their solicitors.
Alan Strachan, chairman of Nigg Community Council, said: "I'm very disappointed that they're there.
"I hope that Aberdeen City Council will be able to move them before next week, because the school is due to open.
"We haven't seen Travellers around here for a few years, but we used to get them coming around every year, perhaps two or three times a year.
"But over the last two years, we haven't had any groups around here, so this is the first time in a while."
Pupils from Torry, Kincorth and Cove will move to the new Lochside Academy in Nigg on August 23, after bidding emotional farewell to their previous premises at the end of the last school year.
The new £47 million school boasts a 3G pitch, dance studio, fitness suite and pool.
Lochside will also be partnering with Robert Gordon University (RGU) in an initiative called ACCESS RGU, aimed at increasing the levels of pupils continuing to university.
The partnership will involve a series of outreach events being held by the university across the north-east for S5 and S6 pupils.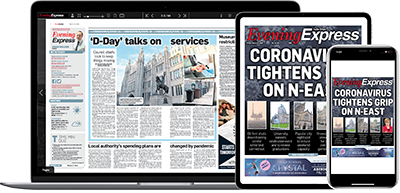 Help support quality local journalism … become a digital subscriber to the Evening Express
For as little as £5.99 a month you can access all of our content, including Premium articles.
Subscribe