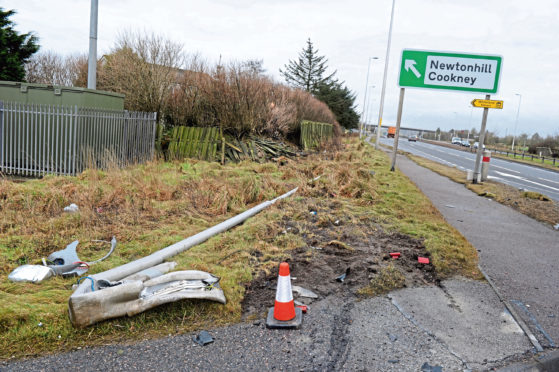 A north-east councillor who appealed to Transport Scotland to take action over an accident hotspot has said he is "disappointed" with the results.
Ian Mollison, who represents the North Kincardine ward, contacted the Scottish Government agency over the A90 junction at Newtonhill – where a number of vehicles have crashed in recent months.
He originally wrote to the body in October 2015 over the "worrying" number of incidents on the bend and then again last month, asking it to look at safety measures.
Since 2010 there have been at least six crashes on the A90 southbound exit to Newtonhill – including a car that flipped and landed in the garden of a property neighbouring the road.
The councillor has now received a letter back, which states the junction is not considered a "site for concern".
Mr Mollison said: "It's a disappointing response. Far too many cars leave the road, cross the footpath and hit the banking, with some having gone through the fencing to end up in the gardens of houses in St Michael's Road. Others have hit lampposts.
"Luckily no one has been seriously injured. And apparently that is the problem for Transport Scotland. But vehicles are still coming off the road. I would rather an investigation took place now before people are injured or killed."
The issue has been followed up by north-east MSP Mike Rumbles.
In a response from Transport Scotland, road safety manager Derek Williamson said: "Road safety is of paramount importance to the Scottish Government.
"Transport Scotland assess the safety performance of the trunk road network on an annual basis by screening all locations where three or more personal injury accident patterns occur and rates in the form of Route Accident Reduction Plans (RARP). In recent years, this location has not been identified as a site for concern from our annual road safety review.
"I appreciate there have been a number of incidents involving vehicles leaving the carriageway. However, where no injuries are recorded and these are not reported to Police Scotland this data is not generally used to identify sites for investigation.
"We will continue to monitor road safety at this location as part of our annual review process."
Mr Rumbles said: "Cllr Mollison is absolutely right to raise his concerns. If accidents continue to happen over and over again on the same stretch of road it is a clear sign that safety measures need to be put in place straight away. I have asked what action ministers can take to improve the situation on the road."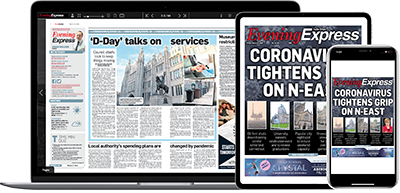 Help support quality local journalism … become a digital subscriber to the Evening Express
For as little as £5.99 a month you can access all of our content, including Premium articles.
Subscribe