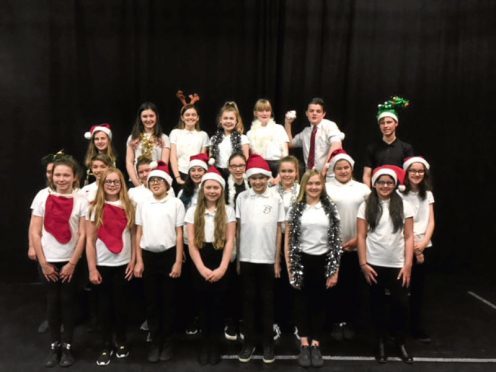 Youngsters are gearing up to get the festivities under way at this year's Evening Express Carol Concert.
A group of 12-to-14-year-olds have been hard at work behind the scenes at Dyce Academy since the end of the October holidays to bring a bit of Christmas cheer to concert-goers.
Each year, talented youngsters from schools and clubs across the North-east lead the festivities in a two-day event.
This year's concert, on December 5 and 6, will take place in St Mark's Church in Rosemount Viaduct, as the Music Hall – the usual venue – continues to undergo a multi-million pound renovation.
Around 20 to 25 Dyce Academy pupils will take to the stage next week to mark the festive season with a medley of seasonal songs.
Conductor Morag Taylor said her group cannot wait for the concert.
She said: "Everybody is very excited. Everybody is enjoying it. We did the concert last year and when the opportunity came to do it again I asked the kids 'do you want to do it?' and they all said yes."
The junior choir have been practising since going back to school after the October holidays.
Morag said: "It's half an hour once a week. The last week or so we've upped it to twice a week.
"It'll be alright on the night."
Last year the group featured a jazz trio, but this year they have stripped things back a bit with one person on drums, one on piano and the rest providing the vocals.
Morag added: "We're doing a little medley, starting off traditionally with Let it Snow.
"That goes into two songs from Frozen, Love is an Open Door and Let it Go.
"I chose the traditional one because it's the simplest and I know how tied up they were with school rehearsals as well.
"They really wanted to do some songs from Frozen."
Tickets for this year's carol concerts are available to buy now online from bit.ly/2zxMaP3 or from Aberdeen Box Office.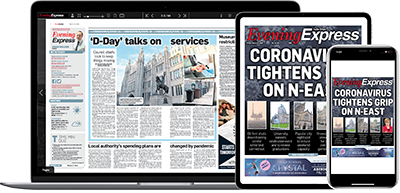 Help support quality local journalism … become a digital subscriber to the Evening Express
For as little as £5.99 a month you can access all of our content, including Premium articles.
Subscribe