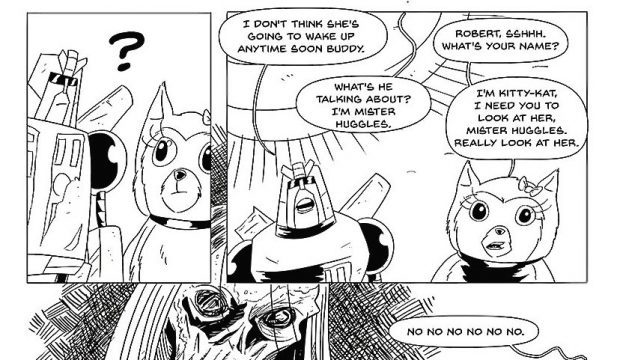 A campaign has been launched to help fund a comic book described as Toy Story meets the Walking Dead by its creators.
The brainchild of Nicci Thompson and Cliff Hughes, Toy-Z: The Ballad of Mr Huggles is set in a world similar to Disney Pixar's Toy Story after an apocalyptic event has turned most of mankind into zombies.
Nicci, 28, from Aberdeen, founder of Crow House Production and Black Wing Studios, is also a film director and scriptwriter who worked in LA before returning back to the Granite City. He is excited about the project, saying storytelling is what he is most passionate about.
And it is not Cliff's first venture into the world of Zombies – his work has previously examined the genre, in particular his short story collection Peterdead.
The storyline of the comic revolves around two toys, Kitty-Kat and Robert the Robot, who find themselves thrown together despite their differences, in a world where humans no longer have any need for toys.
The first issue sees the pair meet Mr Huggles, which triggers a train of events that will change all their lives forever.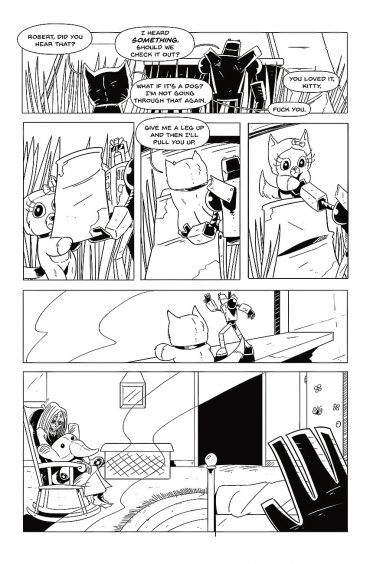 Despite the characters being toys and the cartoon look of the artwork, the comic is a story for adults and deals with loss, grief, and finding your place in the world again after an unexpected life change.
Director of Black Wing Comics Cliff, 37, from Peterhead, said: "We were looking to try and find something new, rather than something that's been overdone.
"I really like the concept, it's got legs.
"We've got really good artists on board and it's a really good story that's not been done before. We hope that it will be the start of a series that will be more episodic, we'll be looking to take it to Comic Con next year."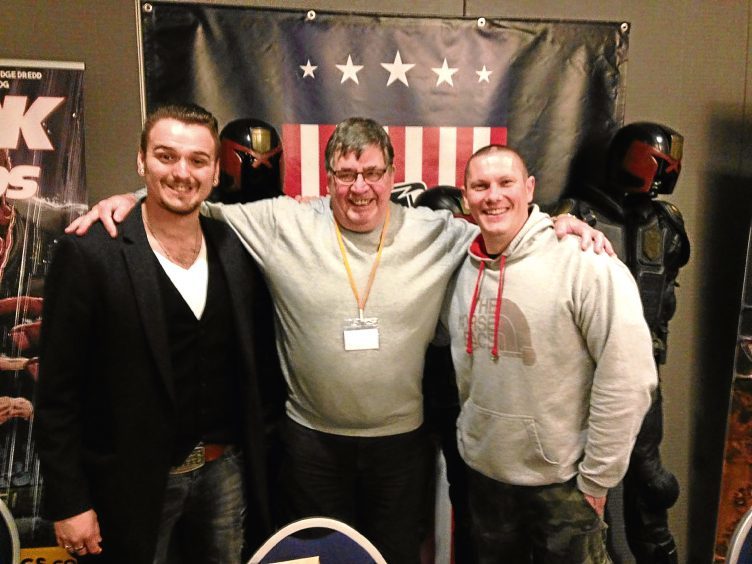 The campaign has already raised almost 20% of its £2,500 target within the first week.
Money raised will be used to pay the creative team and fund the print run of the first issue, of which there will only ever be 1,200 physical copies printed.
The comic will also be available to buy online.
As an incentive to pledge, Black Wing Comics is offering potential backers some exciting prizes, including their name appearing as a thank you in the comic, and prints of the comic's artwork.
Cliff said: "We have some very cool pledge rewards on offer.
"You can have the chance to have a character named after you in a future comic and another where you can get a walk-on part in a film."
Artwork for the comic is provided by Dutch graphic designer and comic creator Ammar Al-Chalabi, and cover art is by English illustrator and model Charlotte Herbert.
Nicci said: "I'm really excited. My background is ultimately in film making, storytelling is what I'm most passionate about, especially in comics.
"I've been a comic fan since I was 8 years old and I always fancied having a go. In film making, you have the issue of always thinking about budgets. With comics you aren't limited with that.
"You can be big and bold and ambitious, it's a nice fresh change."
He added: "The main thing that differs from film making really is the amount of support available. There's a really amazing network, they're all there to help you which is a nice change from the other creative industries."
"It's very, very hard finding something original.
"Our comic is a lot of people's favourites mish-mashed into an interesting thing.
"A lot of people are really excited to read it which is really humbling to hear."
To donate to Toy-Z: The Ballad of Mr Huggles, you can visit the kickstarter page at https://www.kickstarter.com/projects/blackwingcomics/toy-z-the-ballad-of-mr-huggles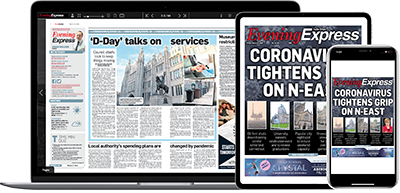 Help support quality local journalism … become a digital subscriber to the Evening Express
For as little as £5.99 a month you can access all of our content, including Premium articles.
Subscribe