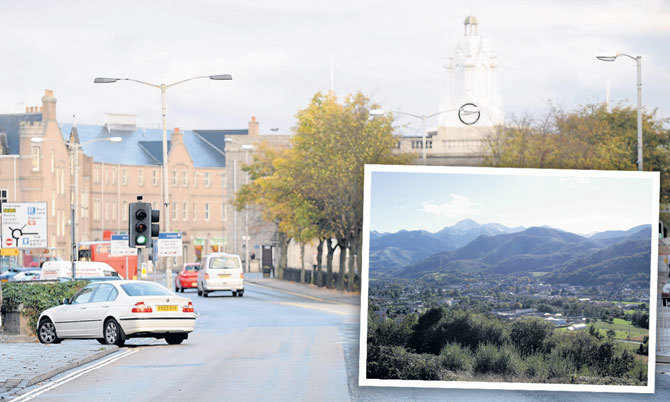 Ah oui! A North-east town is forging links with a French community, a councillor has said.
Aberdeenshire Provost and local ward member Hamish Vernal was delighted to announce Inverurie is to twin with Bagneres-de-Bigorre.
He said: "It's already been agreed in principle between the two towns. We just have to do the formal signing in October."
The depute mayor from the town in south-west France has already visited the North-east and representatives from Inverurie Twinning Group, a sub-group of Inverurie Community Council, recently embarked on a visit to Bagneres-de-Bigorre.
Cllr Vernal said: "It's all systems go. There are a number of benefits – educational, cultural, sporting, and understanding of different ways of life, particularly for young people.
"And who knows, there may be potential business links in there as it develops."
The group needs to raise £4,500 for the trip and street signs. A request went before Garioch area committee to grant £2,250 from its budget to help pay for the European trip and for twinning signs in Inverurie.
Concerns were raised by some members that agreeing to give the full sum could set a precedent for future twinning funding requests.
However, the committee agreed to grant £1,000 for the trip's expenses and £650 for the signs, leaving £600 of the initial request still to be raised.
The group will also request £2,250 from the Common Good Fund to help pay for the visit.
Ron McKail, Westhill and District councillor, wanted to provide the full funding. He said: "What they are doing is for the benefit of Inverurie."
Cllr Vernal was pleased the project was moving forward and revealed another town has been in touch over a potential link-up. He said: "When we were going through the process of finding a twin, out of the blue we got an invitation to build up a relationship from an Italian town. I thought it was a wind-up because it was from Inveruno."
The pair are still discussing twinning.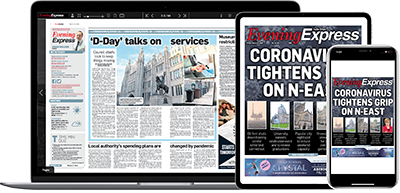 Help support quality local journalism … become a digital subscriber to the Evening Express
For as little as £5.99 a month you can access all of our content, including Premium articles.
Subscribe