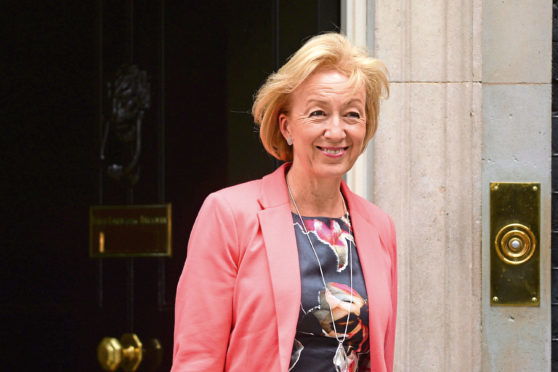 The leader of the House of Commons today promised: "Aberdeen and the north-east will benefit from Brexit" – despite more people from the area voting against the move.
In June 2016, 61.1% of Aberdeen residents voted to remain in the EU and a recent Evening Express survey revealed that 60% of 316 people questioned voted remain first time round – but 66% of them would do so in a second referendum, suggesting they have not been won over by the UK Government's Brexit negotiations.
On a whistle-stop visit to the city yesterday, Andrea Leadsom outlined how the UK Government will support the north-east after next March, when the UK is due to leave the European Union.
Despite Mrs Leadsom's Cabinet coming under fire from Aberdeen South MP Ross Thomson – a fellow Conservative – over how Brexit will impact the fishing industry, Mrs Leadsom said she is confident it will empower those working in it.
She told the Evening Express: "The industry is extremely important to Scotland and, after Brexit, the UK will control access to our inshore waters and will have much more independence than now.
"The benefits the industry enjoys will grow. We have been working with Scotland's fishermen's associations to get the right outcome for Scotland."
But the SNP's Aberdeen North MP Kirsty Blackman said Brexit is an "economic calamity" and Aberdeen will be among the "hardest-hit places".
She added: "If the UK Government is desperate to drag Scotland out of the EU against our will, the least they could do is keep us in the single market and customs union. The reality is that those who are already struggling will be hit by Brexit and the UK Government needs to stop pursuing a no-deal outcome."
Commenting on the Evening Express survey, Mrs Leadsom said: "We must remember the referendum was UK-wide and others parts of the UK believed there was a strong argument in favour of it. What we are now facing is the tasks of getting the best deal possible."
UK business secretary Greg Clark has warned exiting the EU without a deal would be "hugely damaging" to the north-east. And International Trade Secretary Liam Fox said he believed there was a 60% chance of a no-deal Brexit – a point which Mrs Leadsom disagreed.
She said: "Part of my role as leader of the House of Commons is to make sure we prepare for every scenario and look at the 'what ifs', but I'm confident we will reach a deal."
She said Brexit gives the UK Government more freedom to offer financial deals to encourage devolution, like the Aberdeen City Deal – an £826m investment.
She said the creation of the Oil and Gas Technology Centre on Queens Road and Aberdeen Harbour Expansion project would "give a big boost" to the city's tourist industry and create jobs because cruise liners are welcomed into Torry.
Commenting on fellow Tory Boris Johnson who recently compared burka wearers to "bank robbers", she said: "That is a matter for Boris, but it is important that public figures give consideration to what they say. People shouldn't be telling other people what to wear."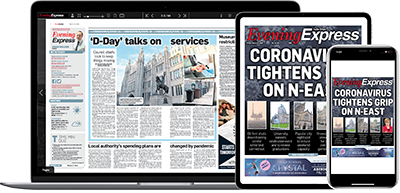 Help support quality local journalism … become a digital subscriber to the Evening Express
For as little as £5.99 a month you can access all of our content, including Premium articles.
Subscribe