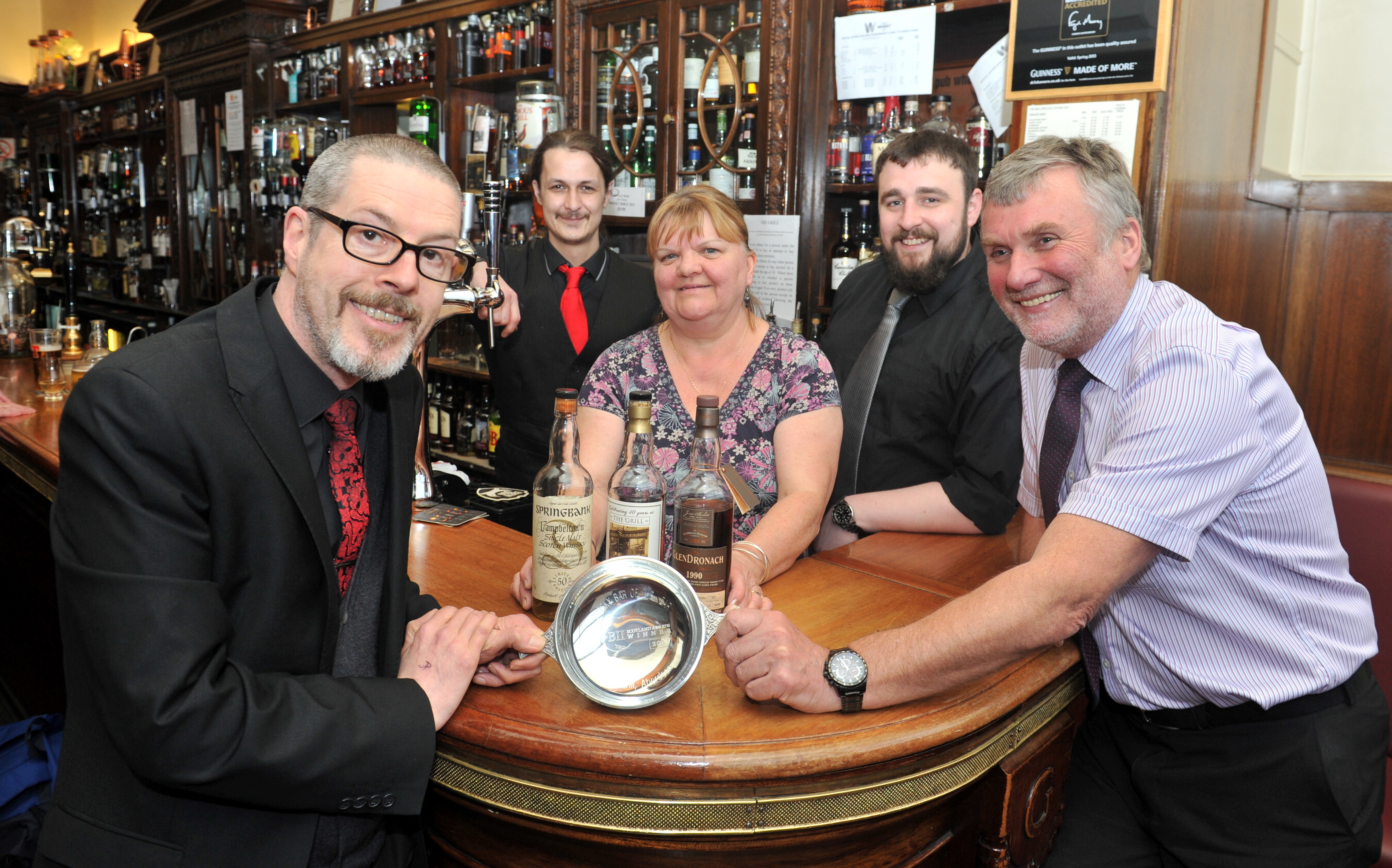 Staff at a historic Aberdeen city centre pub are feeling "dram-tastic" after landing a top industry award.
The Grill on Union Street picked up the Whisky Bar of the Year award at the British Institute of Innkeeping (BII) Scotland Awards in Glasgow.
The award seeks to recognise the operator which has embraced staff training and development and offered a broad range of malts and blends in a welcoming friendly environment.
The Grill offers a range of more than 500 whiskies.
Andy Juroszek, who owns the bar with Graham Watson, hailed the pub's staff.
He said: "I'm absolutely delighted.
"We've got quite a number of staff that have put in a lot of hard work and effort over the years in developing their knowledge and passing it on to interested customers who come from all over the world."
The title was won following a tough selection process, and Andy was chuffed The Grill came out ahead fellow finalists The Quaich Bar in Craigellachie and Usquabae in Edinburgh.
The Grill's history dates back to the 1800s, with its name being the same since 1870, when it was a restaurant.
It made the national headlines in 1973 after a group of female delegates from a Scottish Trades Union Congress meeting at the Music Hall visited the pub in demonstration against its 'no ladies' policy, which was removed in 1975.