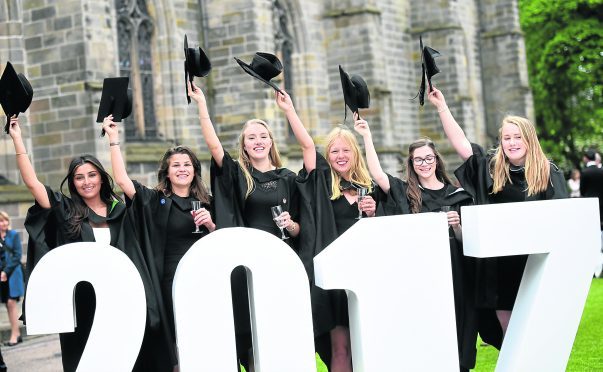 Former Royal Marine Commando William Skene is looking forward to taking his career in a new direction after gaining his degree.
William Skene, 32, of Rosemount, left the marines four years ago after joining the military aged 20.
Based at 45 Commando Arbroath, he toured in Afghanistan on Operation Herrick.
After deciding it was time for a change, he graduated yesterday with a first class honours degree in Petroleum Geology and is looking forward to the next stage of his life.
William said: "For me, I fancied a change. I thought it was good pro-gression from the Marines to the oil industry.
"It's my intention now to either work for an oil company straight away or do the IPG (Integrated Petroleum Geology) masters.
"I wanted to join the Marines since I was a kid because it was the biggest challenge you could achieve in terms of the military and I didn't want to go for any half measures."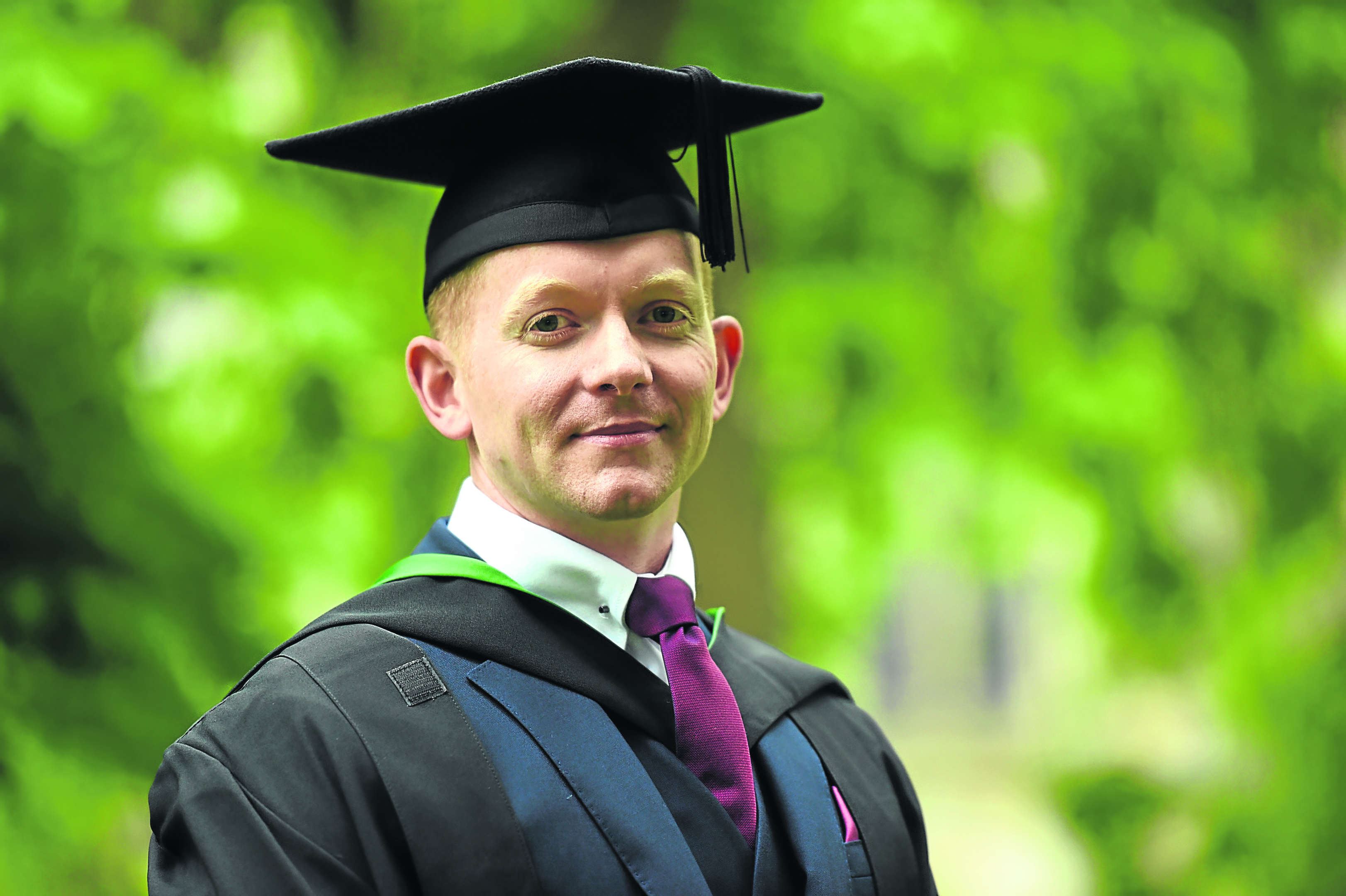 He added: "My time in the marines has helped me immensely during my degree, it's just applying the same principles that are drilled into you – discipline, teamwork, time-keeping and self motivation, that's what got me a first basically.
"It's been really good. I was worried about the transition when I was in the process of leaving but I found it surprisingly easy to be honest, because it's the same principles as a job, you put everything into it and you achieve it."
As well as graduating with a first class honours degree, William was also awarded the Chevron Prize for Top Student. He had also won other awards during his studies.
He said: "When I came out of the Marines I thought I've not been in education for the best part of ten years, am I going to handle doing a degree? And the more I got into it the more I thought not only am I going to finish the degree, I'm going to get a first."
In the future, William would love to go into the oil industry.
He is hoping to get into a graduate programme or start a masters but, in the meantime, he's looking forward to relaxing and spending some time with his dog.
---

Alice all set to muck in with family business after collecting degree
It's always been clear that taking up the family business was one new graduate's goal.
The family of Alice Lennox, 23, run Doonies Farm and she hoped to be able to follow in their footsteps.
Graduating with a masters in rural land economy and rural property management, she will now move on to become a fully-fledged farmer and has dreams of running her own farm with her boyfriend one day.
Alice, from Cove, will be working with her dad, looking after the livestock side of the business, while her mum and sister look after the public aspects.
Speaking about what drew her to the role, Alice said: "It's the fact you're constantly learning different things. "You're learning something new every day, and I get to work with my family who I'm very close with.
"By doing what we do, we make a real difference in the community.
"It's a lot of fun and it's quite good being a young female doing it because it's a challenging sector for young women in general."
Alice will be going straight into full-time work at Doonies but she has really enjoyed her time at university.
She said: "It's been great. I did my undergrad here so it feels a bit weird now it's all final but I'm looking forward to the next chapter."
Her parents had to work on the farm but plenty of Alice's family were there to see her graduate.
---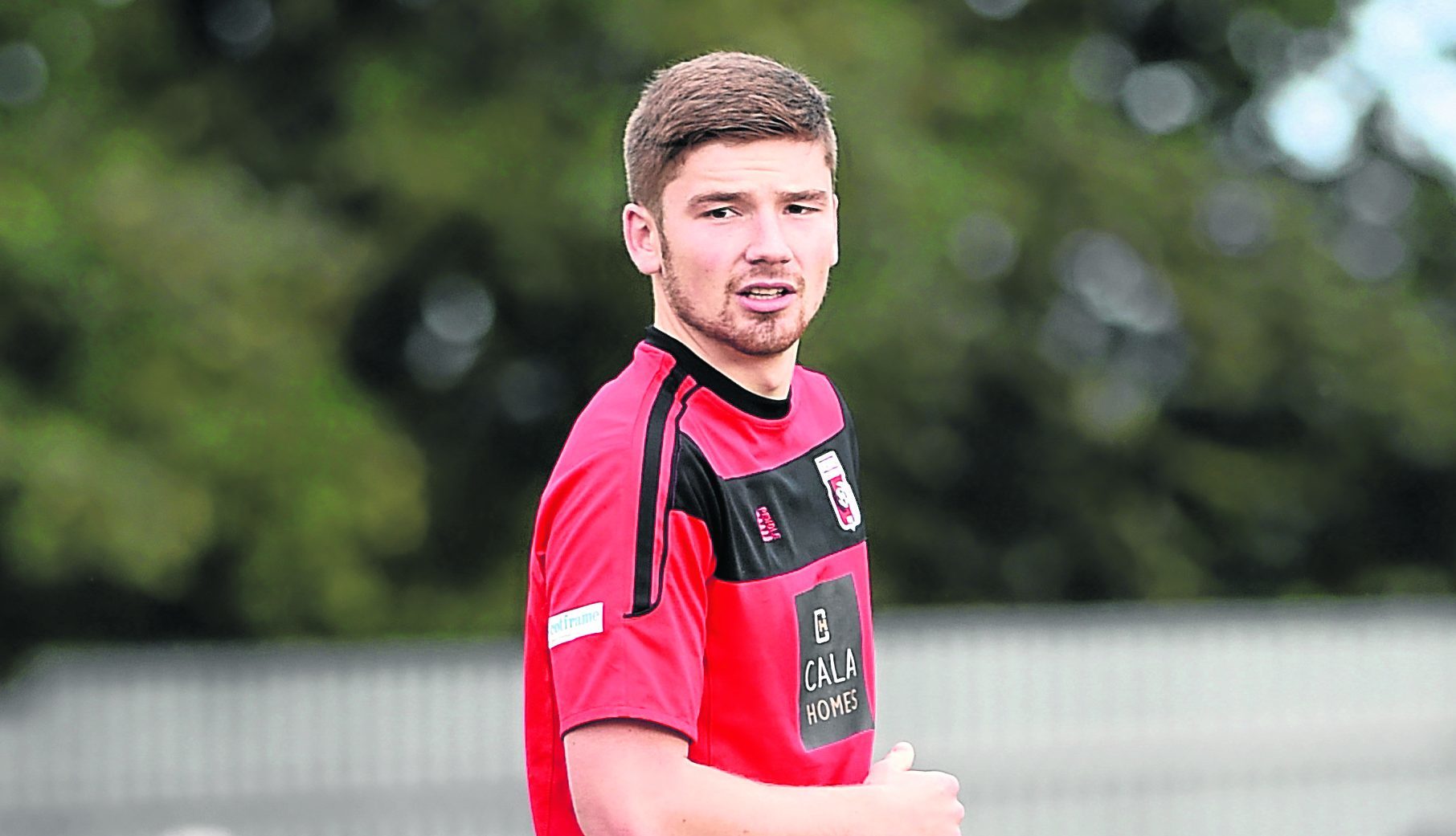 Footballer Daniel hits back of the net with geology course success
One excited graduate was worried getting up the steps at the ceremony might be a struggle after he spent the previous night at pre-season football training.
Centre half for Inverurie Locos, 21-year-old Daniel Crisp admitted that the main selling point of his Petroleum Geology degree was the field trips, as he loves being outdoors.
He said: "The seven-week mapping project in fourth year was a big part, seven weeks up in the Highlands with your mates just enjoying mapping, it's pretty much why I picked it.
"The degree's not been too tough but I think coming up to my masters might be a struggle with training twice a week and a game on Saturday but I'll fit it in.
"A few boys from my course come and watch the games now and then. It's a de-stress as well."
In the future, Daniel hopes to work in the oil industry, and play football for the part-time senior professional club on the side.
He'll be starting the IPG masters course later on in the year.
Daniel said: "It's my last year of education, I'm going to get it out the way.
"I'm going to knuckle down. If that means even not concentrating on football for that year I'll go for it."
Pre-season started last week and will run until August, so Daniel will be keeping busy with training until going back to university.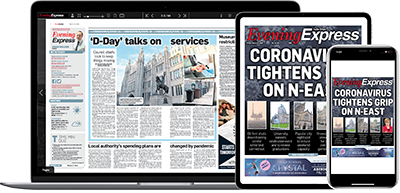 Help support quality local journalism … become a digital subscriber to the Evening Express
For as little as £5.99 a month you can access all of our content, including Premium articles.
Subscribe