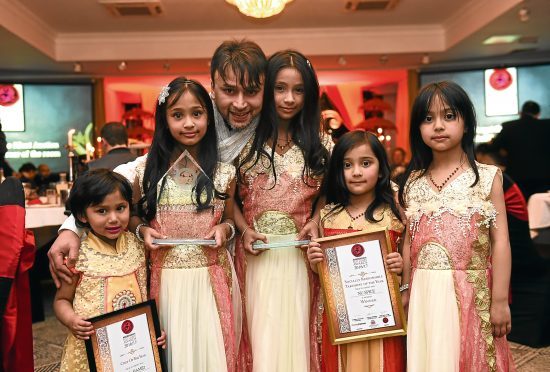 Things are already heating up as the search to find the best North-east curries begins.
From Indian and Bangladeshi to Thai and Chinese, there's something for every palate in the Aberdeen and Highlands Curry Awards.
With the launch of the awards today, now is the time for the public to vote for their favourite restaurant or takeaway in the region.
The competition, supported by the Evening Express, and is set to have some added spice at it enters its fifth year. The categories will include Best Restaurant in Aberdeen City and Shire, Best Newcomer and Best Takeaway.
Chairman of this year's awards, Syed Abdul Hamid – known as Raj – is no stranger to the awards, having taken home several accolades in previous years for his restaurant, India on the Green, in Ballater –including The Chef of the Year award last year.
Raj said: "I'm very excited to have been given the huge honour of taking forward the awards.
"I've been in the industry a long time, and India on the Green has won several awards, but the Aberdeen and Highlands Curry Awards – for our community – are the biggest you can get.
"For national awards, you usually nominate yourself, but with this award, it's voted for by the local community and by our own customers."
This year's event is set to be more diverse and competitive than ever thanks to the addition of restaurants from the Highlands.
Raj said: "That came about due to the demand from the restaurants, and we wanted to add a category for more rural areas.
"I've been in the industry since 1991 and from my experience, Aberdeen and Aberdeenshire have some of the best curry restaurants in the whole of the UK."
He added: "We're working with lots of different communities; it's not just Indian or Bangladeshi curries but Thai and Chinese as well.
"It's not only an awards event, but a time where everyone can come together, under one roof, for a night and celebrate their hard work."
The launch event was to take place this afternoon at The Nazma Tandoori on Bridge Street in Aberdeen.
Those wanting to nominate their favourite restaurant can do so online at http://bit.ly/2izHQVP