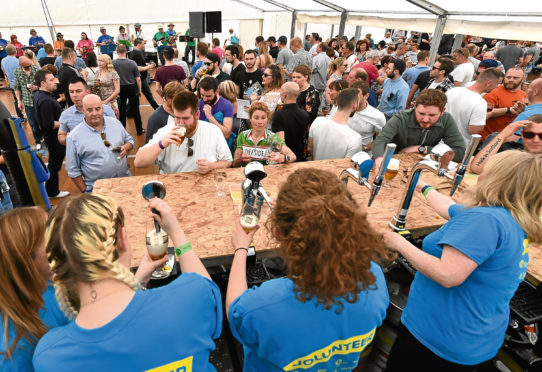 Tickets for a popular summer beer festival went on sale today.
Organisers of the Midsummer Beer Happening in Stonehaven – a three-day celebration of brewing, food and music – expect a flood of beer fans eager to secure their place at the event on June 28, 29 and 30 at Baird Park.
Organiser Robert Lindsay said: "People have been clamouring to find out when tickets for 2018 are going on sale so we expect demand for all three days to be quite busy.
"Also, we are releasing a limited number of our much-sought after weekend passes for this year's Happening – when they are gone, they are gone."
This year, the Midsummer Beer Happening will feature more than 120 different beers handpicked from breweries in Britain, Belgium, Germany and the US.
Robert said: "You won't find a wider range and selection of beers in one place anywhere else in Scotland this summer.
"We've been hard at work to bring back old favourites and discover new beers for visitors to discover and enjoy."
On the Saturday, the Happening's cycling event Sportive will also take place, with three different runs ranging from 52 to 100 miles.
The Sportive, which takes cyclists through the hills of the Mearns, attracted more than 700 riders last year.
Robert said: "We opened entries for the Sportive last month and tickets have been flying out the door.
"That's why we are anticipating a blizzard of interest with general ticket sales from today."
The money raised during the festival goes to local charities.
Last year, the Happening donated £27,500 to organisations based in and around Stonehaven.
Robert said: "That's all thanks to the people who come along and support the Happening.
"We're looking forward to welcoming everyone back in June."
Tickets can be purchased from http://midsummer beerhappening.co.uk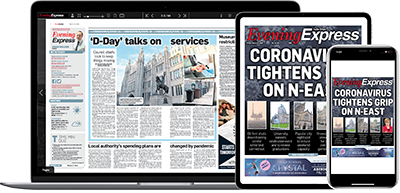 Help support quality local journalism … become a digital subscriber to the Evening Express
For as little as £5.99 a month you can access all of our content, including Premium articles.
Subscribe