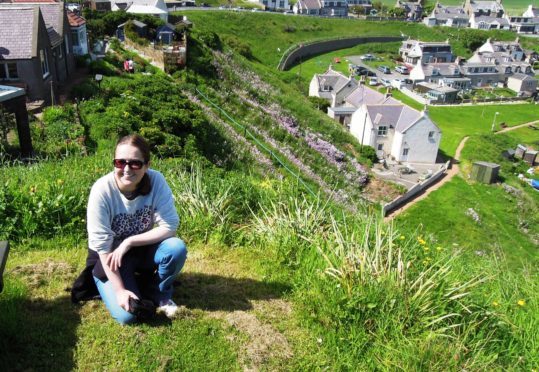 Just five years ago Gillian Weir struggled to carry out everyday tasks – but a double lung transplant has transformed her life.
Gillian, from Newburgh, has cystic fibrosis and before undergoing her transplant even climbing the stairs would often take her 20 minutes.
Today, she told of how grateful she is to the donor and their family, as since the surgery she has gone on to gain a degree – something she would not have been able to do before.
The 33-year-old was wary of surgery after previous experiences, but said she would be "long gone" if she had not.
Since receiving new lungs, it has allowed her to take on activities such as climbing near to the top of Bennachie – something she never would have been able to do pre-transplant.
She said: "In 2011, I got so bad it was my only option left. In 2013, I got my transplant. I was in from December 6 2013 until February 1 2014.
"It made a huge difference, I was on oxygen all the time, I was in a wheelchair for over a year.
"To have a shower would take over an hour and I had to have a shower chair and I would need to get my breath back. And that would be my exercise for the day.
"Even dressing was an issue.
"The difference is amazing."
After a difficult operation, where her lungs had to be unstuck from her body due to being so damaged, Gillian spoke of how she felt when she woke up.
She said: "I just remember my first thought being surprised that I could breathe.
"I felt well, which is weird. I couldn't believe how I felt."
Unfortunately, after surgery she fell ill and ended up back in hospital.
However, she has since been recovering, although she will have to go through further surgery to her sinuses to improve some of the affects of cystic fibrosis.
Since her transplant, Gillian graduated this summer from university with a degree in biomedical sciences and is also now looking to secure part-time work.
Gillian added: "That's something I never would have been able to do.
"I can't believe it, I nearly didn't go for a transplant.
"It'll be five years in December since I had it."
Gillian has written to the family of her donor, which people receiving donor organs have the option to do.
"I sent the family a few letters. They can choose to write back or not, but I haven't heard anything," she said.
"People don't realise you're more likely to need an organ than to be a donor.
"It makes a huge difference. I'd be long gone if it wasn't for it.
"Having a transplant has allowed me to see my two nieces grow and see my first nephew born in February.
"I'm so grateful to my donor and their family for agreeing to donate and what a huge difference it has made to me and my family."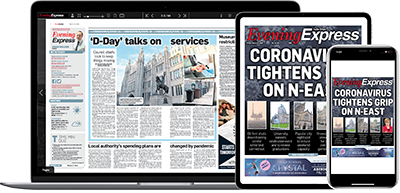 Help support quality local journalism … become a digital subscriber to the Evening Express
For as little as £5.99 a month you can access all of our content, including Premium articles.
Subscribe