Video: Thousands take part in Celebrate Aberdeen parade
Thousands of people turned out to take part in an annual parade in the city celebrating charity workers and volunteers.
More than 130 organisations walked down Union Street during the colourful Celebrate Aberdeen event.
Many donned costumes with the likes of Spider-Man, Superman and Buzz Lightyear spotted at the procession.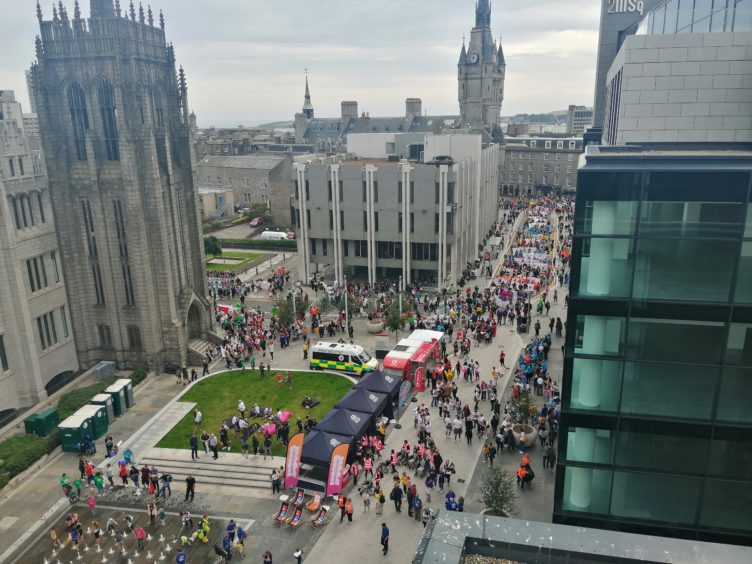 Kicking off at 11am on Saturday, a range of third-sector groups walked through the city centre showcasing their organisations.
There were musical and dance performances held in venues across the city to shine a light on those who also contribute to the culture of Aberdeen.
The free event began back in 2011 and has grown each year since.
---
---
Morven Mackenzie, founder of Celebrate Aberdeen, said: "It has been a great weekend and we want to thank everyone who has helped make this a perfect Celebrate Aberdeen."
The Union Street Mile Race which preceded the parade saw several runs take place with children competing before the senior race took place at 10.50am
The fun didn't stop on Saturday with live entertainment also taking place yesterday.