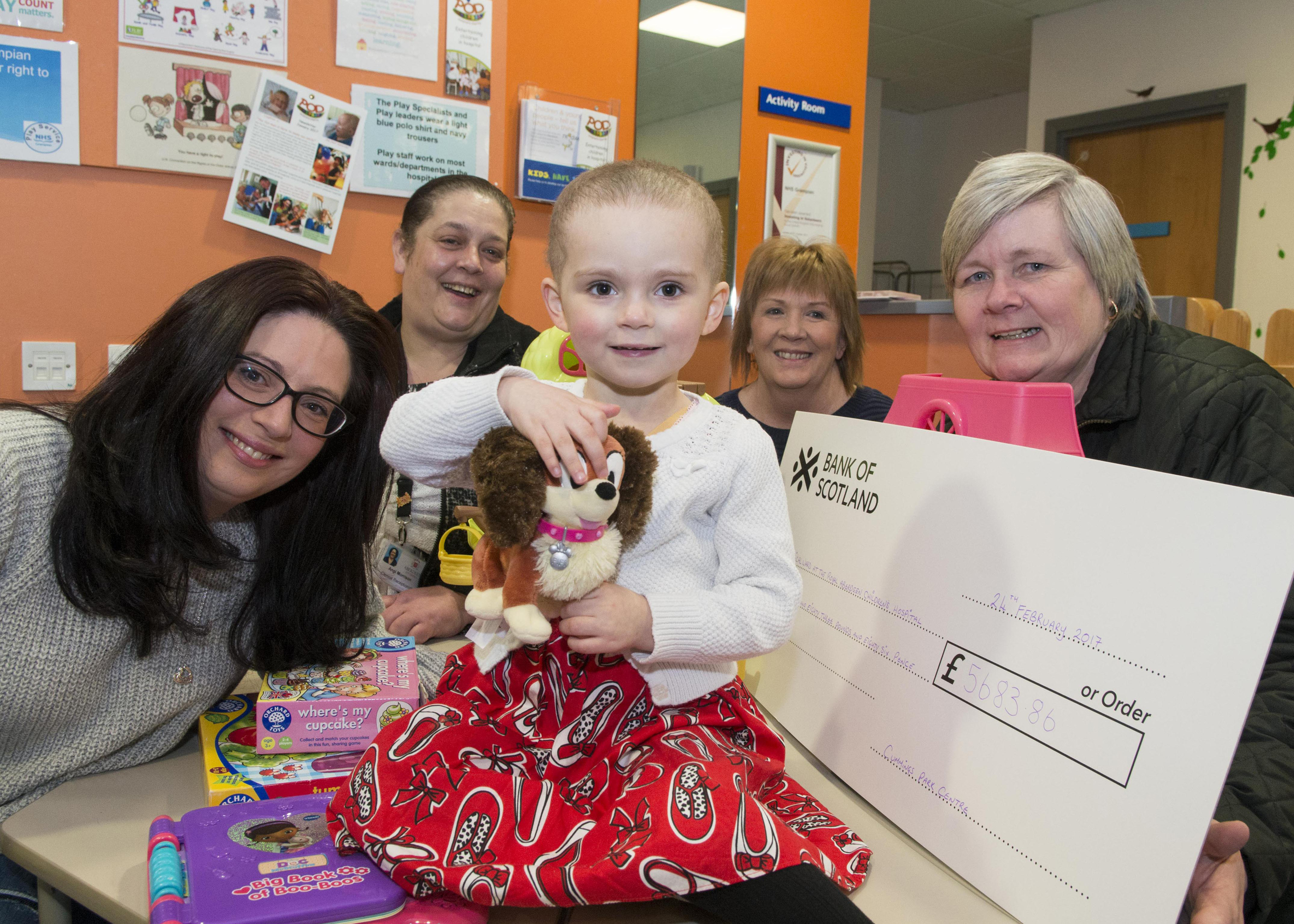 An Aberdeen mum whose daughter has leukaemia today thanked everyone who helped raise thousands of pounds for a children's hospital.
Summer Russell was diagnosed with acute lymphoblastic leukaemia – a condition that progresses rapidly and aggressively, requiring immediate treatment.
The three-year-old has been receiving treatment at Royal Aberdeen Children's Hospital (RACH).
Following her diagnosis Cummings Park Centre, where Summer goes to toddlers class, decided to raise cash for the ward.
The family fun day, which included a raffle, bouncy castle and stalls, raised £5,683.
Summer's mum Lizzie said: "I was so overwhelmed with the effort that everyone put in, from the people that volunteered to help out on the day, to everyone who attended and contributed."
She added: "It was an amazing amount to raise that will be very much appreciated by the medical ward at RACH.
"I cannot thank everyone enough for their support."
Lizzie previously praised staff on the ward for their support following Summer's diagnosis.
Summer was diagnosed with leukaemia just hours after going to the doctor. Since then she has had to undergo chemotherapy with the whole process expected to take two years.
Sara Duncan, operations officer at Cummings Park Centre, said they were "overwhelmed" at the amount of money raised.
She said: "We had around 200 people come through our doors that day.
"Angus the Bull was here, there were arts and crafts, a bouncy castle, teas and coffees. We are totally overwhelmed by the amount that was raised."
Lizzie, Summer and Sara presented staff on the ward with a cheque for the final amount.
Louise Esson, a senior charge nurse at RACH, thanked everyone who helped raise money for the ward. She said: "All the team on the medical ward at RACH are so grateful to everyone at the Cummings Park Centre for raising this amazing sum of money.
"On behalf of all of them I want to say a heartfelt thank you to everyone who contributed. We will be using the money raised to further enhance the experience of patients and their parents."