Thousands of people turned their eyes to the skies as the world-famous Red Arrows soared above a north-east town.
The aerobatic display team spent more than 25 minutes wowing the crowds at Peterhead's Lido last night with a series of spectacular manoeuvres and jaw-dropping stunts.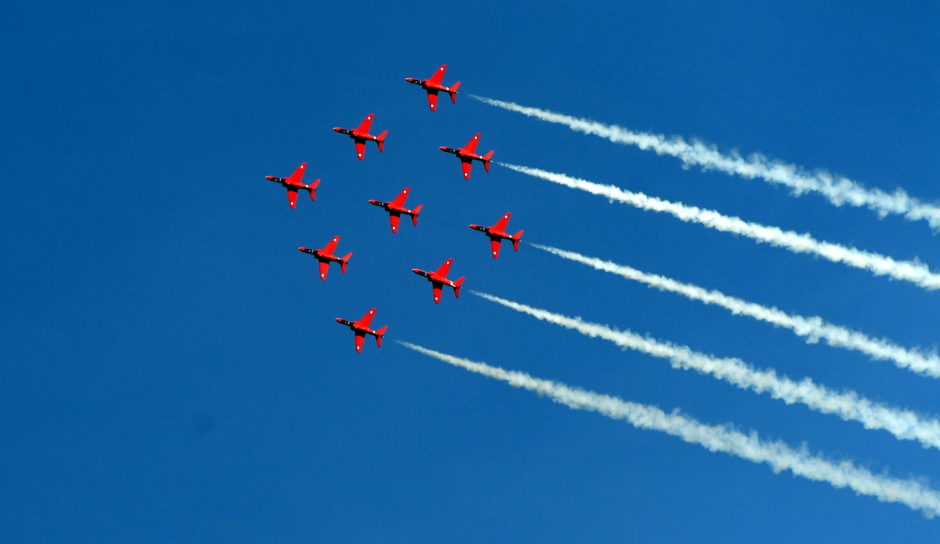 The distinctive Hawk fast-jets were appearing as the headline event of this year's Peterhead Scottish Week.
Organisers said they were delighted to have secured the Red Arrows, who last appeared in Peterhead in 2011.
Crowds lined the South Road and the area around the Lido as the impressive performance got under way at 7pm.
With their trademark Diamond Nine shape and combination of close formations and precision flying, the Red Arrows drew cheers and applause from the crowd of all ages.
At the end of the show, as the RAF Scampton-based daredevils' trademark red, white and blue plumes dissipated in the Buchan sky, people raved about what they'd just experienced.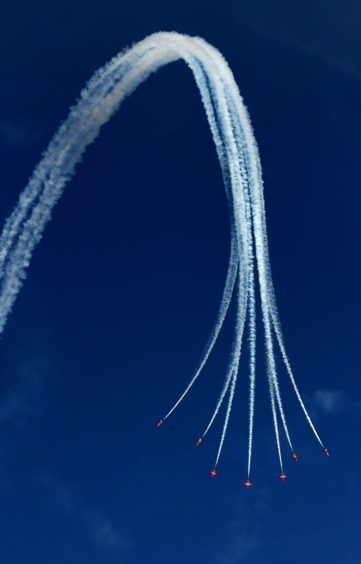 Susan Urquhart, 58, and Jackie Ironside, 69, both from Peterhead, had seen the Red Arrows in action multiple times before, but said it was the best yet.
Jackie said: "It seems to get better every time I see it. It's great to see them back."
Susan said: "It was amazing. I've seen it a few times. I saw it the last time it was in Peterhead and I used to go when I was a kid."
Liz Forbes attended the show with Eilidh Forbes, 7, Isla Forbes, 10, and Natalie Hamilton, 9.
Eilidh said: "It was fantastic, it was my second time."
Natalie added: "It was great, I really enjoyed it." Elaine Wilson, 61, from Peterhead, said: "I thought it was fantastic, really fantastic. It fair brings the town together. It was really good."
Councillor Diane Beagrie, who represents the Peterhead Nort h and Rattray ward, praised the Red Arrows as well as the volunteers behind Peterhead Scottish Week.
She said: "The Red Arrows were fantastic. It's a great credit to Scottish Week to get them to come to Peterhead.
"The whole town was buzzing with a great atmosphere and community spirit.
"It's the 57th year of Peterhead Scottish Week and once again they have produced a fantastic week of events. I was on the Scottish Week committee for a few years when I was younger and appreciate all the hard work the volunteers put in. They are a small committee and do a power of work for the town."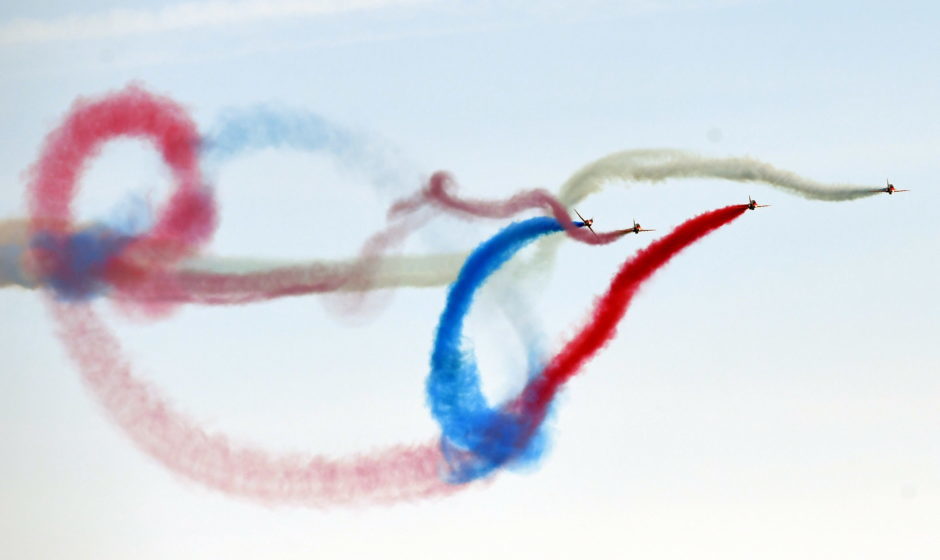 Scottish Week organiser Graham Barron said: "It's unbelievable that we, as just a small town, have been lucky enough to get the Red Arrows here – this is the seventh time they have been in Peterhead and we were all very excited.
"It's also great that it's the 100th anniversary of the RAF this year which made the occasion even more special."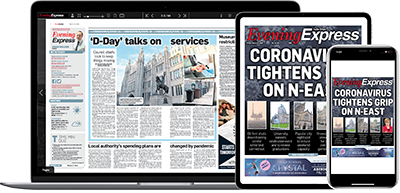 Help support quality local journalism … become a digital subscriber to the Evening Express
For as little as £5.99 a month you can access all of our content, including Premium articles.
Subscribe