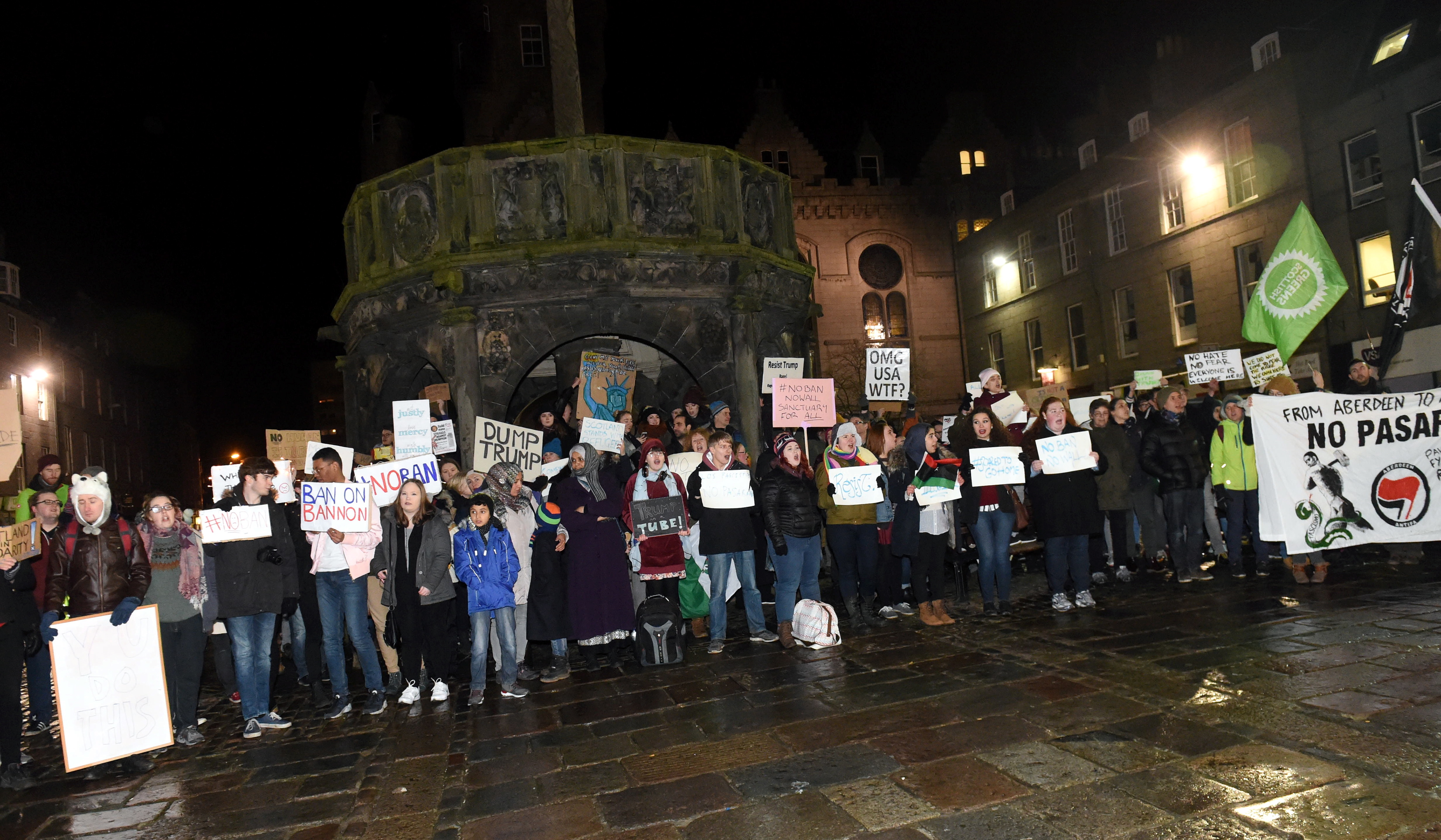 Almost 10,000 people in the North-east have signed a petition to the UK Government opposing an official state visit by President Donald Trump.
Around 1.6 million people have signed the petition across the UK claiming Mr Trump would "cause embarrassment" to the Queen.
The controversial business tycoon and US President signed an executive order on Friday night banning refugees from entering the country for 120 days and immigrants from seven predominantly Muslim nations for three months.
The petition says: "Donald Trump should be allowed to enter the UK in his capacity as head of the US Government, but he should not be invited to make an official State Visit because it would cause embarrassment to Her Majesty the Queen."
The countries affected are Iran, Syria, Sudan, Libya, Yemen and Somalia.
Aberdeenshire councillor Martin Ford signed the petition calling President Trump a "vulgar misogynist".
He said: "The petition has coincided with world-wide protests at Mr Trump's shameful and discriminatory travel ban.
"The information with the petition specifically describes Mr Trump as a vulgar misogynist which, among other things, he certainly is.
"The petition makes the point that since, unbelievably, Mr Trump is now the President of the United States, the UK will have to deal with him and admit him to this country in that capacity.
"However, we don't have to give him the honour of an official state visit and meeting the Queen and we clearly shouldn't.
"Mr Trump is a deeply unpleasant individual with abhorrent views. So while we can't ignore Mr Trump, the UK must do nothing that suggests support or approval of his behaviour."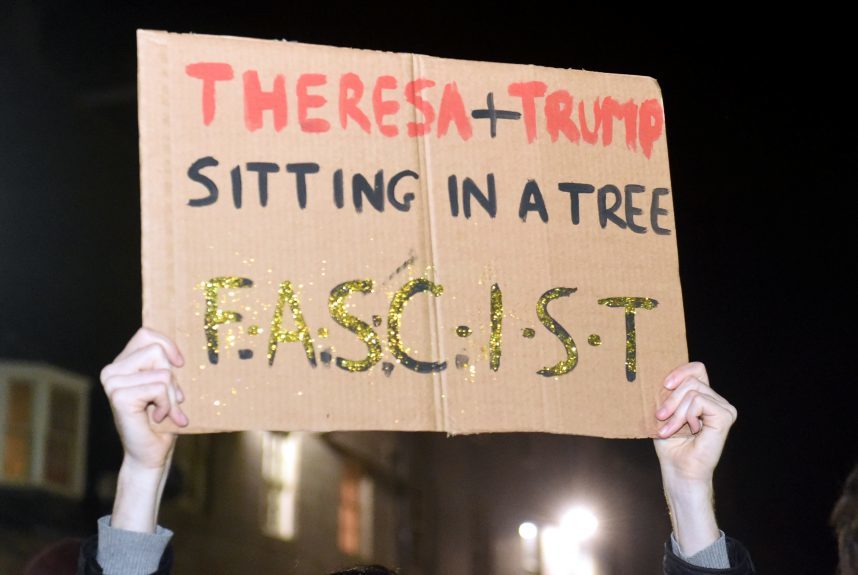 Meanwhile, North-east MSP Lewis Macdonald has called for the Scottish Government to reject plans for Mr Trump's state visit to the UK.
The Labour MSP said the American President's new immigration policy, which bans entry to nationals of seven countries, contravenes global human rights conventions.
He said: "This a discriminatory policy and, as a result, he should not be accorded the privilege of a state visit.
"While the ban remains in place and the Scottish Government should not involve itself in any such arrangements should a state visit be approved by the UK Government."
Hundreds of people gathered in Aberdeen's Castlegate last night to protest against the ban.
The ban attracted widespread criticism at the weekend with Somali- born British running sensation Mo Farah saying Mr Trump made him an "alien".
The double Olympic champion will, however, be allowed to return to the US.