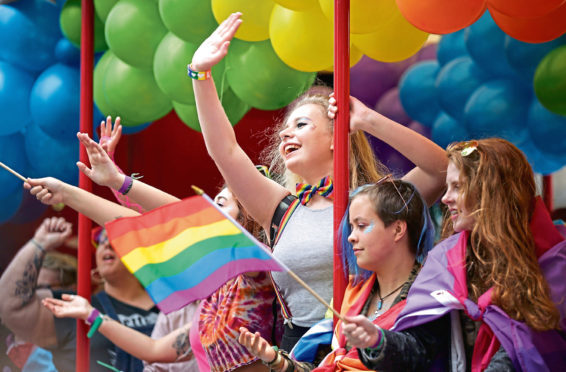 Thousands of people are set to line the streets tomorrow for Aberdeen's first ever Pride parade.
The LGBT+ event Grampian Pride will see a parade and celebrations across the city centre.
The parade down Union Street will be led by Aberdeen-born Hollyoaks actress Annie Wallace, while the main festival event at the Pride village on Beach Boulevard will be headlined by singer-songwriter Sandi Thom, who comes from Banff.
The parade will leave from Holburn Junction at 10.30am.
More than £50,000 has been raised from grants and sponsorship for the event and tickets for the event at Pride Village have sold out.
There will also be live music at 11 venues as part of the celebrations, including Brewdog, Aberdeen Arts Centre, Siberia and Slains.
Deejay Bullock, one of the event organisers, said: "It's going really well and everything is on track for it to be a brilliant day.
"It's been a lot of hard work but so much fun and I can't wait for the day now.
"Everything has come together nicely."
Deejay, also the founder of the Four Pillars LGBT+ charity, said the incentive to organise the event has come from the public.
He said: "This was asked for by the community.
"We held a film night with Four Pillars a couple years ago and asked a lot of questions about how we could make the community better and one of the big things was holding a Pride event in Aberdeen.
"It is time for Aberdeen to get its own Pride again – there was one about 10 years ago that used to be held in Duthie Park.
"Putting it together has been a real labour of love but everyone involved has so much passion."
Deejay also said that the event is open to anyone who wants to attend.
He said: "Pride is for everybody.
"It is for LGBT+ and that includes allies.
"As long as you share love then you are welcome.
"It is about being human at the end of the day."
Justine Smithies, another of the event organisers, echoed this sentiment.
She said: "The idea is that there will be something for everyone at Pride.
"We've made provisions for families as well – there's going to be a bouncy castle as well as face painting, rock climbing and plenty of child-friendly activities."
Justine added: "The organising process has gone really, really quickly – I can't believe it's already come around.
"We're 99% there and ready for the big day.
"I can't wait for it now – I'd say we're all ready but nervous."
She also said everyone involved with the event was stunned by the welcome they have received.
She said: "We have been totally shocked by how positive the reaction has been.
"It proves Pride is something that the city wanted and how keen people are to get involved.
"We're expecting anything from 10 to 15,000 people on Union Street for the parade as well as the 5,000 at the Pride village.
"I'm just over the moon."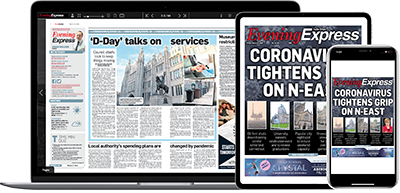 Help support quality local journalism … become a digital subscriber to the Evening Express
For as little as £5.99 a month you can access all of our content, including Premium articles.
Subscribe