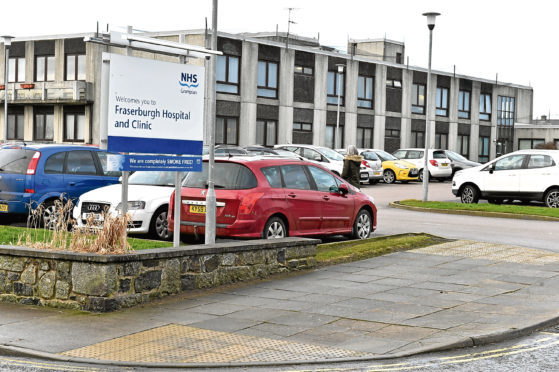 Around 2,500 people have had their say on the future of North-east medical centres – making it the most popular health consultation in the region's history.
Aberdeenshire Integration Joint Board (IJB) bosses are considering making major changes to the area's nine minor injury units after concerns were raised that only five people had turned up to one of the round-the-clock centres in a single month.
The IJB's concern is that some staff are seeing too few patients to keep their expertise.
The units are at: Aboyne Hospital; Chalmers Hospital in Banff; Chalmers Hospital; Insch War Memorial Hospital; Inverurie Hospital; Inverurie Hospital in Huntly; Kincardine Community Hospital in Stonehaven; Peterhead Community Hospital and Turriff Hospital.
More than 1,000 people attended a total of nine consultation events between March 7 and March 21 to find out more about the units and have their say on what should happen.
A further 1,500 people had taken part in an online survey as of March 23 and people had until yesterday to fill in the questionnaire.
"NHS Grampian have told us that they have never had so many replies in a consultation before, which is very encouraging," said an IJB spokeswoman.
At its March 14 meeting, IJB members were told a report making recommendations about the units would not be ready until the IJB's April or May meeting.
Once recommendations have been tabled the IJB will vote on a way forward.
It is understood none of the recommendations will include closing units, but changes to opening hours could be proposed. At that point, further public consultation will take place.
This would be localised – so proposals specific to one centre could be discussed at a drop-in session in the same place.
Councillor Anne Allan, who is one of 22 IJB members, said: "The meetings were popular – we know, for example, that more than 150 people attended the consultation in Banff.
"Another pleasing aspect of the consultation is that many people who didn't know the units existed have been able to find out all about them. It is important that we take the time to make the right decision based on what is good and bad about the units now and based on what people have told us during the consultation."