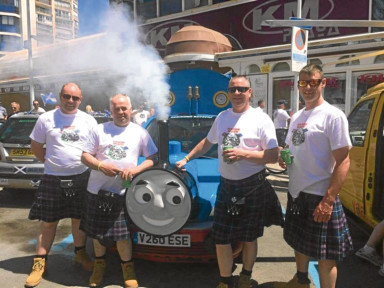 Four men who embarked on a 2,000-mile charity roadtrip in a Thomas the Tank Engine car they built have reached their destination in Spain.
Peterhead quartet James Ritchie, Graeme Smith, Graham Cowie and Allan Taylor designed the vehicle to take part in the annual Benidorm Banger event to raise cash for Spina Bifida Hydrocelphalus (SBH) Scotland.
Thomas is a favourite of Mr Ritchie's two-year-old son, also called James, who suffers from spina bifida.
The Bloo Toon Loons team set off on their adventure on May 1 and arrived in Benidorm on Saturday.
James's mum Emma said: "I am so very proud of the four guys for the time and effort they have put into making Thomas look like this."
The team has already raised more than £3,500 through their online fundraising page.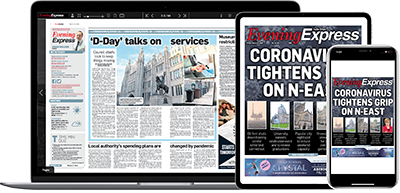 Help support quality local journalism … become a digital subscriber to the Evening Express
For as little as £5.99 a month you can access all of our content, including Premium articles.
Subscribe