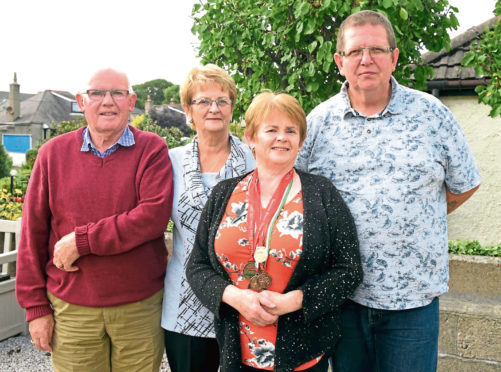 Standing at only 4ft 10in, what Coreen Thom lacks in stature she more than makes up for in courage.
For this lovely lady has had to deal with more than her fair share of battles, having undergone two kidney transplant operations and being widowed.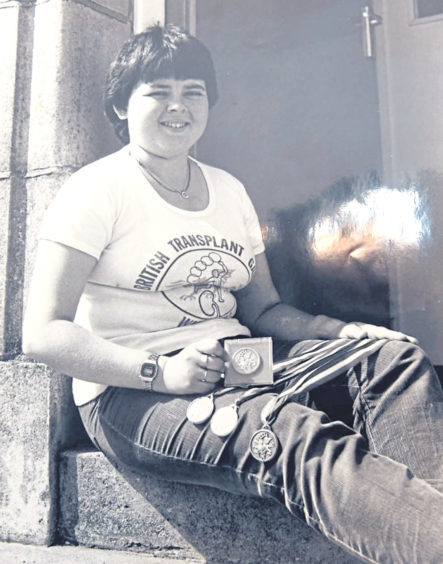 But the future has never been brighter for Coreen, who was the first child to undergo dialysis in Inverurie some 40 years ago.
Every day ever since then, Coreen was on a mission and as a result she was to become instrumental in helping to get Gordon Renal Dialysis established at Inverurie Hospital in 1998.
Incredibly, Coreen didn't stop there.
In 2006, she helped realise a dream when the campaign she launched saw the £600,000 purpose-built Gordon Dialysis Unit opened at Inverurie Hospital.
Coreen said: "I am so grateful to be alive and I always feel it is important to give back if you can, so I've organised a fundraising night to raise money for both the Gordon Renal Unit and Aberdeen Royal Infirmary's Renal Unit."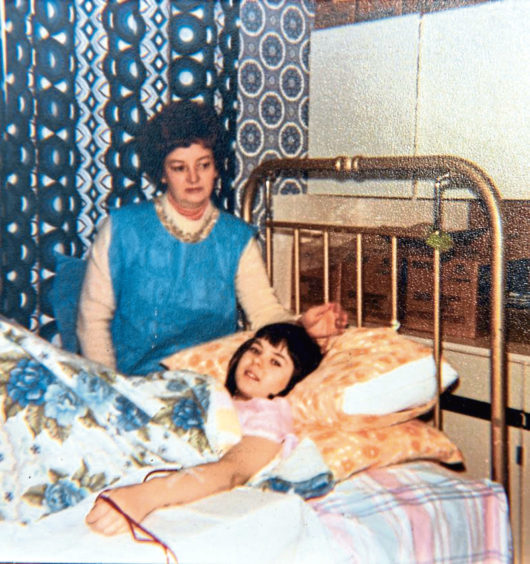 Coreen, who lives in Inverurie and works at her local branch of Morrisons supermarket, was only 12 years old when she found herself in the dialysis unit in Aberdeen.
"I was underweight and thirsty all the time," she said.
"The doctor took my bloods and had me admitted to hospital. I remember him telling my mum my blood was not unlike North Sea oil."
Initially, doctors thought Coreen had leukaemia.
She was to undergo 16 months of intense dialysis, initially in the renal unit at ARI, before undergoing her first kidney transplant in 1980 at the age of 13.
---
---
Later that year Coreen's parents, George, 77, and Edna Ross, 72, and her younger siblings, Jacqueline, 50, and George, 48, had to move to a bigger house so Coreen could undergo dialysis at home.
"My parents both had to train to use the dialysis machine while I was in the renal unit," she said.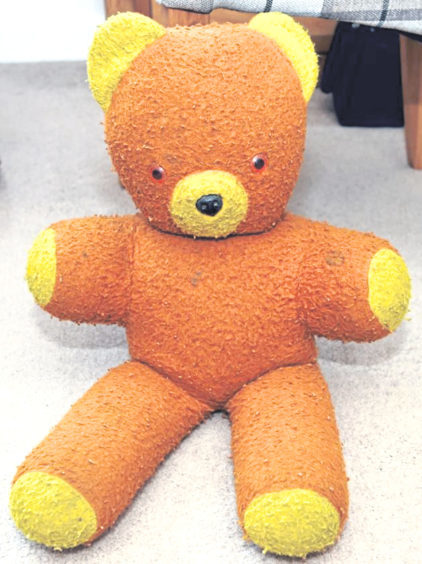 Coreen's teddy bear, Selbie was her constant companion.
"I still have him, but he is a little battered around the edges."
Two years after her transplant, Coreen picked up medals at the British Transplant Games.
Coreen's new kidney lasted 19 years, but at the age of 33 her life, once again, would revolve around dialysis.
She underwent a second kidney transplant on December 18 1999. Remarkably, she returned home six days later.
Coreen and her late husband, Kevin Reid, who she had been married to for 24 years before Kevin died aged 49, took in the Millennium celebrations, with Coreen still full of stitches.
After her sad loss, she tried to pick up the pieces.
"I just get on with things."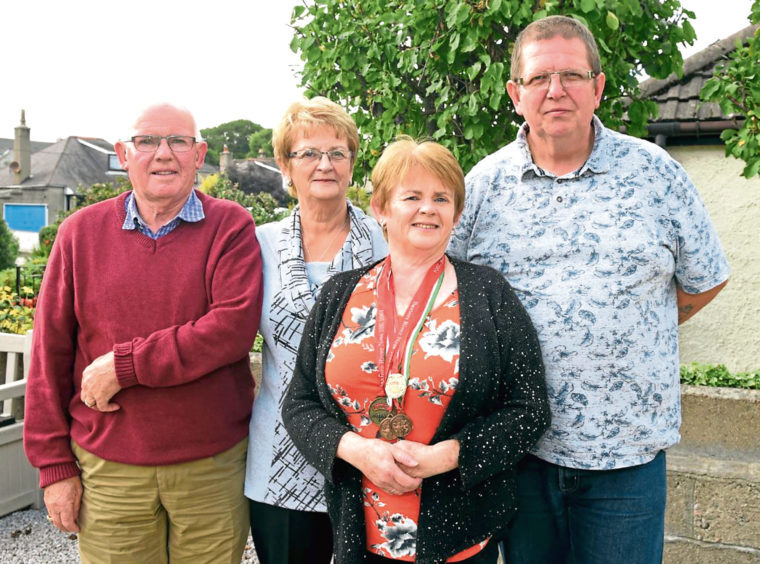 Fate was to play a hand when she found love again with Kenny Thom, who she had grown up with.
Kenny, 54, a forklift driver with ARR Craib, always had a soft spot for Coreen.
"It took him ages to ask me out!" she laughed.
With an appreciation of life, Coreen counts her blessings every day.
"I never thought I would make it," she said.
"To be given one life-saving transplant is amazing, but to get, two? Well, it's just wonderful.
"Transplants have given me my life back twice.
"Right now I am firing on all cylinders."
Four Way Street will be performing at Hopeville Social Club in Inverurie on Friday October 12.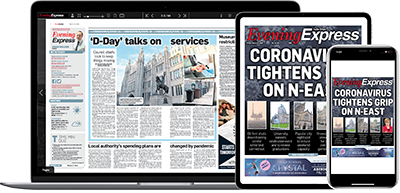 Help support quality local journalism … become a digital subscriber to the Evening Express
For as little as £5.99 a month you can access all of our content, including Premium articles.
Subscribe