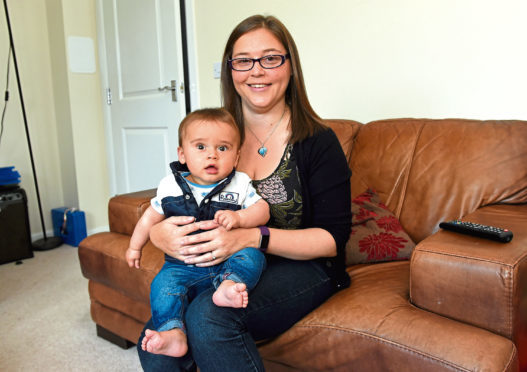 It has been 21 years since Sarah Robertson underwent a kidney transplant.
Since then, she has gone on to finish school, have a career and give birth.
Sarah, 34, from Alford, was on dialysis before undergoing two unsuccessful kidney transplants aged only 12 –one of which rejected instantly and another which lasted a week.
Her transplant was inserted in front of her abdomen, an unusual place for a kidney.
She is now a mother to Dominic, who is 18 months old, has finished university and even worked on a ski resort in Canada.
Sarah said: "I don't think many people have had it where I have it.
"I got diagnosed when I was 10 years old. Prior to that I had kidney failure. I was put on dialysis at home. I had two transplants, both of them unsuccessful, but it was third time lucky.
"When I had this transplant, I was told it would last about five to 10 years, but I think it's changed over the years. There are fewer side effects from medicine and I think now it depends how good the match is.
"I refused to have a living donor. My parents and my brother offered, but for me it was never an option.
"I think if it happened again I would have to change my mind. I need to be here for my son.
"When I was on dialysis it was really life limiting. I can't imagine doing that as an adult. It's something I think about quite often. You deal with what happens.
"If it wasn't for my transplant, I wouldn't have finished school and had a career, and my son wouldn't be here. There's so much that it would have affected."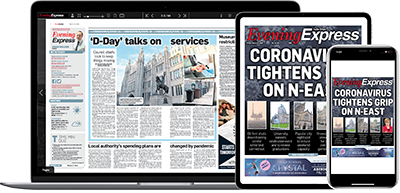 Help support quality local journalism … become a digital subscriber to the Evening Express
For as little as £5.99 a month you can access all of our content, including Premium articles.
Subscribe