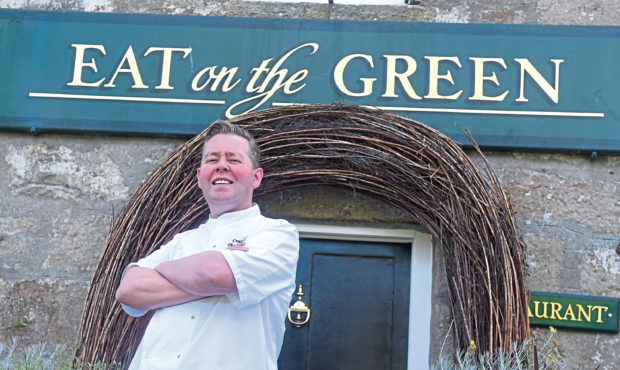 Thieves smashed their way into a north-east restaurant and fled with cash.
Staff arrived for work at the popular Eat on the Green restaurant in Udny to discover that intruders had got on to the property via the eatery's new gin garden and ransacked the indoor bar area before ripping out the till and dumping it on the floor.
The offenders made off with £100 cash – and left shocked workers with a race against time to prepare for two surprise birthday parties starting an hour after the crime scene was discovered.
Craig Wilson, who runs the restaurant, said he was angered by the break-in but proud of his staff for showing professionalism.
"The place was a mess. You could tell they had come in through the gin garden and used a crowbar in several places to try to get in. One of the windows was smashed," said Craig, who is also known as the Kilted Chef.
He added: "The till had been completely ripped out and there were wires everywhere. They took about £100 in all.
"We had a 60th and a 70th birthday party and everyone had to rally round to get things ready.
"It shocked and unnerved us because it's an invasion of everything we have worked so hard to build. I would like to thank the staff here for being so resilient and defiant. They have done us proud."
After recovering from the break-in, the restaurant's 40 staff have tried to turn it into a positive – by creating a cocktail making reference to the crime.
Craig said: "It's called Green With Envy and we chose the name because the people who did this obviously envy what we have built up. We hope people like the taste."
A Police Scotland spokeswoman said: "We received a report on August 19 of a housebreaking at a commercial property in the Udny area.
"Inquiries into this incident are ongoing and we would ask witnesses or anyone with information to call 101."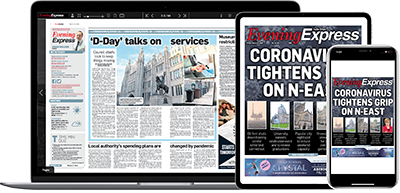 Help support quality local journalism … become a digital subscriber to the Evening Express
For as little as £5.99 a month you can access all of our content, including Premium articles.
Subscribe