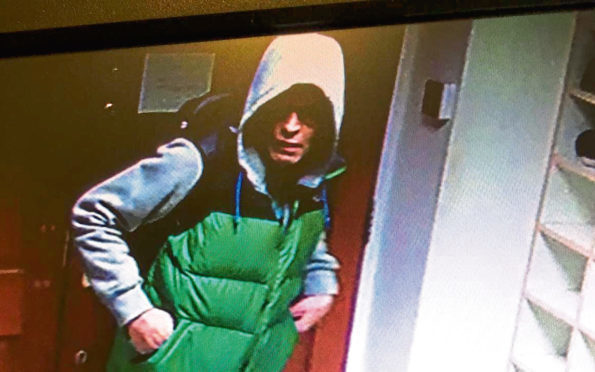 Images have been released after a cruel thief stole a grieving widow's belongings from an Aberdeen mosque.
The mum was at Aberdeen Mosque and Islamic Centre receiving support after the death of her husband when the thefts occurred.
Imam Dr Ibrahim Alwawi said the callous crook stole the woman's phone, cash, bank cards and ID before fleeing.
The incident happened at the mosque's Spital premises and Dr Alwawi hopes the man in the CCTV will be able to help police with their inquiries.
Dr Alwawi said a man came into the mosque on Sunday saying he wanted to pray.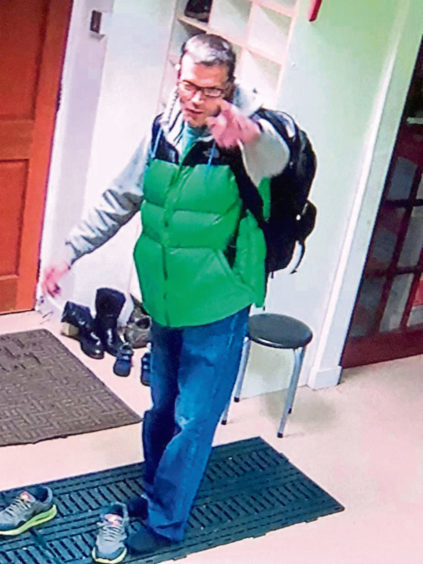 He then wandered around the mosque going into different rooms.
When Dr Alwawi confronted him the stranger gave a false name then left.
Dr Alwawi said: "He only spent a few minutes in the mosque, he came in claiming that he wanted to pray.
"He walked around in the prayer rooms, looking everywhere.
"The victim is actually a widow, and she came with her child to pray for her husband and for her child.
"Her child wanted to go to the bathroom so I showed them where it was."
It was while the woman was in the toilet with her child that the thief made his move, clearing out her handbag.
---
---
Dr Alwawi said: "He took everything that was important, phone, bank card, ID, everything.
"I went behind him straight away and asked him who he was and what he was doing here.
"He just made up a name and he ran."
The mosque rallied round to help the woman in the wake of the distressing theft.
Dr Alwawi said: "This woman is already struggling, and now she has this problem.
"She doesn't have any money for petrol in her car, she didn't have any money for food for her child."
"Obviously, we helped her, we gave her money to ensure that she could get food."
Dr Alwawi hopes the thief can be caught, adding: "It's important that we get justice for this woman."
PC Samuel Norrie said: "The theft of a phone and personal property from the Mosque and Islamic Centre at the Spital Aberdeen at around 2.35pm on Sunday October 7 has been reported to police and enquiries are ongoing.
"We would urge anyone who saw anything suspicious in the area around the time to contact us on 101 using reference number CF0246891018."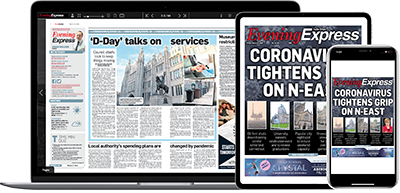 Help support quality local journalism … become a digital subscriber to the Evening Express
For as little as £5.99 a month you can access all of our content, including Premium articles.
Subscribe