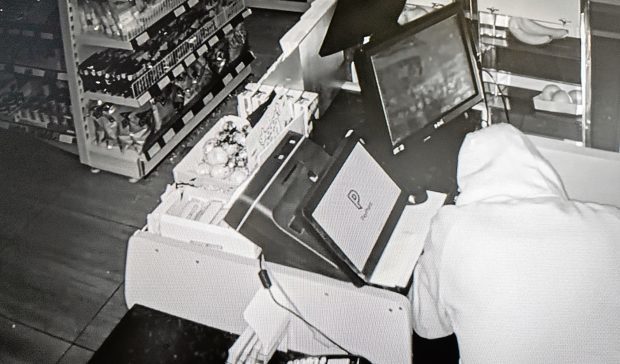 A thief has been caught on camera stealing cash and booze in a night-time raid at an Aberdeen shop.
Two males and a female were involved in the break-in at the Donside Stores shop, in Donside Village.
One thief used a brick to smash a window and stole alcohol – then two hours later they returned to nab the cash drawer, which had more than £140 inside.
CCTV images show a male wearing a hoodie removing the tray of money from the till.
The owner of the shop released the image of one of the raiders in the hope that it will help catch the culprits.
Chetan Aggarwal, who lives in Old Aberdeen, said: "It is clear these people have been in my shop before and they know exactly where the cameras are.
"They keep themselves covered at all times and are wearing gloves so it might be hard for the police to find them, but I hope they can."
The CCTV images, taken at around 1.30am on Friday, show a male approaching the shop on a push bike, smashing the window with a rock then stealing booze.
Two hours later, at around 3.15am, the same male cycled past the shop and moments later another hooded male entered and stole the till.
While the thief was struggling to remove the till, a female stood on the corner of the street as a lookout.
After wrestling with the cash register, the male left the shop and handed the drawer to the female. He then re-entered the store to steal alcohol.
Julie Smith, 48, who works in the store and discovered the break-in, said it was disappointing to see what had happened and hoped the police would catch the thieves.
She said: "These guys have done this kind of thing before.
"They know to cover their faces and wear gloves.
"We all work hard in this community so for people to come and steal from us is just shocking.
"It's the sheer cheek of them to come back to steal drink as well.
"They will be thinking they have got away with it but let's hope the police find them."
Sergeant Ed Allan of Police Scotland urged anyone who may have seen or heard anything to come forward as soon as possible.
He said: "We are asking for anyone with information who may have seen anything unusual or suspicious to come forward to police on 101 quoting 0538 on November 10."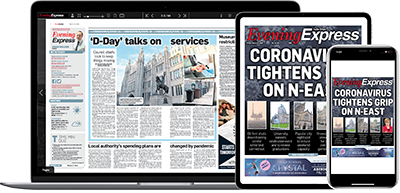 Help support quality local journalism … become a digital subscriber to the Evening Express
For as little as £5.99 a month you can access all of our content, including Premium articles.
Subscribe