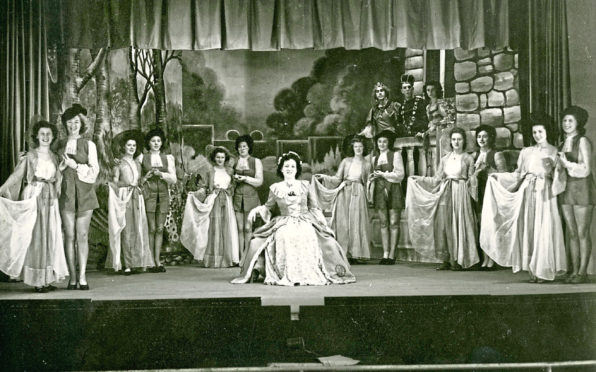 Among the many exciting tasks that I undertake as a curator is the responsibility of acquiring new objects for the collection.
Every year the service is offered a huge variety of objects.
I recently had the pleasure of acquiring a hat collection that once belonged to Isabella Park.
Isabella was born in Peterhead in 1921. She moved to Aberdeen during her childhood and went on to live and work here, forging a career as a milliner that spanned seven decades.
Her first job was as a messenger girl for Union Street milliner, Bertha Pickford. She would often have to work late on a Saturday to deliver hats to eagerly awaiting customers in time for church on Sunday. Isabella began her millinery apprenticeship here but had to find a new position when her employer married and closed her business.
She went on to complete her apprenticeship under Hilda LeFevre and remained in her employment for decades, until the 1990s.
Hilda established her business in 1913, working from home initially before moving to premises on Union Street, and later to Alford Place.
The company was known for making stylish hats at affordable prices. The milliners steam-cleaned, repaired, altered and remodelled hats as well as making new ones. They would make hats using the customer's fabric to finish off an outfit for a special occasion.
During the Second World War, hat making was interrupted. Isabella was posted to a munitions factory in Shrewsbury for the duration of the war. The women who worked in the factory entertained during the war effort by holding shows at Shrewsbury Theatre. Isabella made the costumes for the popular productions, including Sleeping Beauty.
Among the items collected recently are Isabella's personal collection of hats, hat making equipment and archive. We collected everything from her wartime Income Tax record to photos of Hilda LeFevre and her team. We collected Isabella's sewing machine, hat blocks, and her favourite hat making patterns.
Millinery was a strong presence in cities and most major towns, and we're pleased to better represent talented milliners from Aberdeen in our collections.
To hear more about Isabella and her amazing career come along to my free lunchtime talk on Wednesday May 15, 12.30-1pm, Aberdeen Maritime Museum, Shiprow.
Coming Up
Join us at Aberdeen Maritime Museum to explore the Silver City's stories through our collections of art, social and maritime history.
These informal dementia-friendly session for adults will take place on Mondays at 2pm–3.30pm from May 27 to July 1. Free – donations welcome. No need to book, just come along. Find out more at www.aagm.co.uk or pick up a leaflet at one our venues.
Aberdeen Art Gallery & Museums:
Aberdeen Art Gallery (reopening autumn 2019)
Aberdeen Maritime Museum (open 7 days, admission free)
The Tolbooth Museum (open 7 days, admission free)
Aberdeen Treasure Hub Museum Centre
For visiting information go to www.aagm.co.uk
Keep up to date with all the latest news from Aberdeen Art Gallery & Museums by signing up to our e-newsletter at www.aagm.co.uk/mailinglist
Follow us on Facebook, Twitter and Instagram @AbdnArtMuseums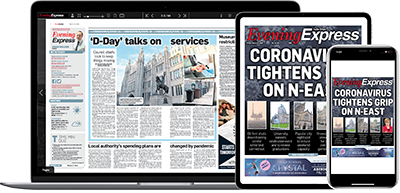 Help support quality local journalism … become a digital subscriber to the Evening Express
For as little as £5.99 a month you can access all of our content, including Premium articles.
Subscribe