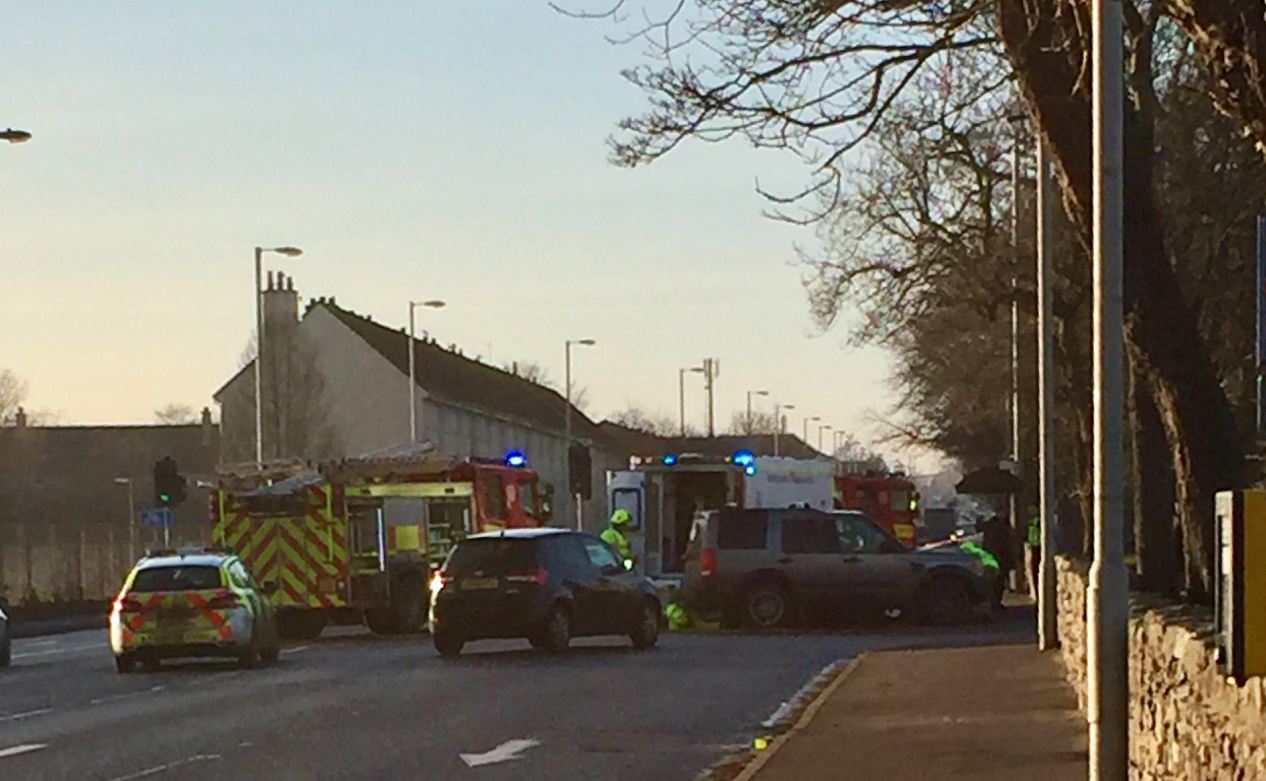 A biker today told how he was trapped under a car after a crash in Aberdeen.
Andrew Law, 18, came off his motorbike following the smash and the next thing he remembered was "waking up under the car".
Three fire engines, along with police and an ambulance were called to the scene on the Lang Stracht near Lidl.
A member of the public managed to drag Andrew to the side of the Land Rover as the exhaust was starting to burn through his jacket.
And firefighters used airbags to lift the vehicle and free the teenager.
Andrew, who said the back of his Rieju Marathon Pro 125 bike was destroyed and his biking gear ruined, today thanked the emergency services and the member of the public who helped free him from under the vehicle.
Andrew, who studies computer networking at North East Scotland College and stays with his mum and step-dad in Alford, said: "It could have been a lot different, I could have had broken arms and legs, but I have managed not to and I'm all right."
The crash happened around 2.15pm on Saturday at the junction with the store.
After being pulled out from under the car, Andrew was taken to accident and emergency at Aberdeen Royal Infirmary to be treated for scratches and bruises before being allowed home a few hours later.
He said: "It looks a lot worse than how I have ended up.
"It was pretty scary, I just remember waking up under the car. I'm guessing that I blacked out.
"I was visiting a mate in hospital, then I ended up in hospital in an ambulance instead."
A section of the road was blocked while emergency crews worked to free Andrew.
The teenager added: "A guy pulled me to the side so the emergency services could pull me out.
"The exhaust of the car was starting to burn through my jacket, that's why I got pulled to the side rather than being in the middle.
"I would like to thank the man, who was called Ian, for helping me, as well as the emergency services."x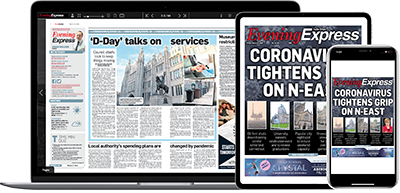 Help support quality local journalism … become a digital subscriber to the Evening Express
For as little as £5.99 a month you can access all of our content, including Premium articles.
Subscribe